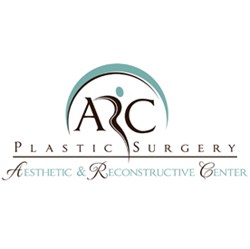 Miami, FL (PRWEB) December 16, 2013
Approximately 15% of babies are born with some type of ear deformity. Some children become very self-conscious about their ears and get teased about them at school. If this becomes a bothersome problem for the parents and child, otoplasty, an ear pinning surgery, can be performed at 5 years old. Dr. Jeremy White, a plastic surgeon in Miami, FL, has taken a relatively new, non-invasive approach to help newborns with ear deformities obtain a more normal appearing ear contour via non-surgical ear molding.
"During the first few days of life, the newborn's elevated estrogen levels make the baby's ear cartilage malleable, creating a privileged time when ear molding is possible," says Dr. White. "Although 30% of newborn ear deformities will self-correct, there is no scientific method for predicting which ones will self-correct. The EarWell system that I use is a new adhesive appliance that attaches to the child's skin to mold the ear into an anatomically correct shape." A recent study in the Plastic Reconstructive Surgery Journal documented a 90% rate of deformity correction. Further research has demonstrated that the traditional molding period of 6-8 weeks can be reduced to 2 weeks by starting EarWell in the first 48 post-natal hours. Another study, which was presented at the 2012 Academy of Pediatrics meeting, demonstrated that no parents of babies who had been treated with the EarWell system found the treatment to be difficult or believed that their child was uncomfortable. The entire group surveyed also stated that they would repeat the procedure if they were in the same situation again.
This procedure is typically covered by insurance, thus eliminating most out-of pocket parental expense. "Gaining a normal ear shape will benefit a child in countless ways," says Dr. White, a respected cosmetic surgeon in Miami and Aventura area. "This procedure greatly decreases the potential need for otoplasty surgery at 5 or 6 years old and the child may be spared from potential embarrassment and from childhood taunting regarding the ears."
For those concerned about the shape of their newborn baby's ears within the first six weeks of life, Dr. Jeremy White and ARC Plastic Surgery might be able to help.
Dr. White specializes in rhinoplasty, abdominoplasty, and blepharoplasty (eyelid lift) among other procedures. People looking to get a plastic surgery in South Florida will often find that ARC Plastic Surgery comes up at the top of most local listings. This is thanks to the popularity of the clinic and the high level of customer satisfaction.
For more information and to schedule a free consultation, call 305-501-2000 or visit http://www.arcplasticsurgeons.com