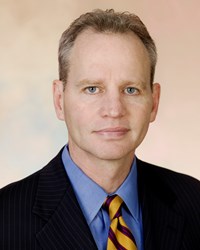 New York, NY (PRWEB) December 10, 2013
FirstService Residential New York, the premier property management company in the New York metropolitan area, is pleased to announce that Joe Scholes has been promoted to the position of Senior Vice President. Scholes will assume executive oversight for several property management teams within the organization.
"Joe has distinguished himself as a team leader by his unwavering focus on the essentials of property management and his commitment to serving our clients with a high standard of excellence," says Dan Wurtzel, President, FirstService Residential New York. "This promotion is consistent with our pledge to provide internal growth opportunities as we continue to expand our organization."
Scholes joined FirstService Residential in 2002 as a Senior Property Manager and was promoted to Vice President in 2004. Engaged in the business of residential property management for over 25 years, Scholes has a track record of outstanding performance in both management fundamentals as well as advanced concepts requiring initiative and imagination. As a Certified Property Manager (CPM®), Scholes has earned property management's most prestigious designation bestowed by the Institute of Real Estate Management (IREM). This designation signifies the highest level of achievement and experience in all phases of property and asset management.
Scholes has held numerous leadership positions in the industry including serving as President of IREM's Greater New York Chapter in 2001. He earned a B.A. degree from Drew University and was a member of the National Political Science Honor Society.
About FirstService Residential
FirstService Residential, previously known in New York as Cooper Square Realty, is a subsidiary of FirstService Corporation, a global leader in the rapidly growing real estate services sector, one of the largest markets in the world. As the largest residential property manager in North America, FirstService Residential oversees more than 6,000 properties and 1.5 million residential units across 21 U.S. states and three provinces in Canada. The company has more than 12,000 employees driving local market expertise and managing in excess of $6 billion in annual budgets. For more information, visit http://www.fsresidential.com.