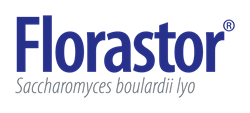 San Bruno, CA (PRWEB) December 11, 2013
It's no surprise, 'tis the season for tummy troubles, especially given that an average holiday meal alone packs in 4,500 calories and a whopping 220 grams of fat.†1. Add sugary, processed treats, liters of alcohol, plus a serious lack of fiber, and it quickly turns into a gut-wrenching situation.
Think of it as the perfect storm: holiday stress, the overindulgence of heavy foods and an increase in alcohol—it all adds up to an intestinal disaster. Florastor, a yeast-based probiotic, not only helps maintain digestive health,†2 but also supports a healthy immune system,†3 to help keep you feeling great throughout the busy holiday season—and beyond.
Why Florastor Is Different
Unlike bacterial-based probiotics like yogurt, yeast-based Florastor doesn't need refrigeration, making it a convenient holiday travel companion. It also contains 250 mg of Saccharomyces boulardii lyo, found naturally on the skin of the tropical fruits lychee and mangosteen—and is not compromised when using antibiotics.†4 Florastor is an all-natural, vegetarian, and gluten-free capsule. Florastor®Kids comes in a powder packet and is appropriate for children two months and older.†5 The powder contains 250 mg of the same probiotic yeast strain as Florastor and can be dissolved in most drinks or soft foods.
Top Tummy Tips for Healthy Eating
Consider these five healthy holiday tips to help you avoid possible digestive issues over the holidays:

Mother Nature knows best: Keep processed foods to a minimum. If Mother Nature wouldn't recognize it—don't eat it!
Cook it yourself: Seeing "real" food in front of you can help you make better choices and avoid eating high-fat, high-calorie holiday dishes.
Read the label: If you had to count the number of ingredients on more than one hand or if you can't pronounce them, the product probably has little nutritional value.
Don't drink your calories: Sugary drinks are the biggest source of added sugar in the American diet. Drink water to stay hydrated.
Add probiotics: Trillions of "good bacteria" reside in the digestive tract, facilitating the absorption of essential nutrients. Yeast-based probiotics help maintain the balance of good bacteria†2, even when we aren't eating as well as we should.
About Biocodex North America
Biocodex North America is a pharmaceutical company headquartered in San Bruno, California, and Toronto, Ontario, Canada. Biocodex North America is an independent subsidiary of the family-owned, French pharmaceutical company Biocodex. Its products include Florastor, the #1 selling probiotic worldwide,†6 and Totect®, the only treatment approved by the United States Food and Drug Administration for anthracycline extravasation.
Biocodex has partnered with healthcare professionals for more than 60 years with an emphasis on unique, specialized products that focus on patient welfare. Biocodex is a multinational research, development, manufacturing and commercial enterprise operating in more than 100 different countries.
For more information, please visit Florastor.com and Biocodexnorthamerica.com.
*Best-selling probiotic worldwide. Available in over 100 countries. Studied and trusted since 1953.
†These statements have not been evaluated by the Food and Drug Administration.
This product is not intended to diagnose, treat, cure, or prevent any disease.
1. Calorie Control Council.
2. Swidsinski A, Loening-Baucke V, Verstraelen H, Osowska S, Doerffel Y (2008) Biostructure of fecal microbiota in healthy subjects and patients with chronic idiopathic diarrhea. Gastroenterology: 135(2): 568-579.
3. Martins FS, Silva AA, Vieira AT, Barbosa FH, Arantes RM, et al. (2009) Comparative study of Bifidobacterium animalis, Escherichia coli, Lactobacillus casei and Saccharomyces boulardii probiotic properties. Arch Microbiol 191: 623-630.
4. Klein SM, Elmer GW, McFarland LV, Surawicz CM, Levy RH (1993) Recovery and elimination of the biotherapeutic agent, Saccharomyces boulardii, in healthy human volunteers. Pharm Res 10: 1615-1619.
5. Vandenplas Y, Brunser O, Szajewska H (2009) Saccharomyces boulardii in childhood. Eur J Pediatr 168: 253-265.
6. IMS Data 2012.