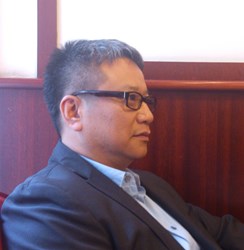 San Jose, CA (PRWEB) December 10, 2013
Xicato, a leading developer of superior light quality from LED modules, announced today that Joe Li has joined the company as the Regional Sales Manager Greater China and will lead the company's continued growth in a region where the market is maturing and increasingly seeking solutions that provide higher quality light and improved efficiency.
"Much of China's transition to LED lighting has been outdoor, city beautification, signage and decorative lighting where efficacy was the primary driver and quality of light could be sacrificed," said Joe. "As global brands expand here, the desire for higher quality light is growing to ensure that the brand experience is maintained. Xicato's modules offer the perfect marriage of quality light and efficiency."
Joe's experience in greater China includes successful sales leadership in microelectronics, semiconductor and most recently lighting sectors where he was recently the VP Sales for Asia. With more than 30 years of international sales experience, Joe brings a wealth of knowledge to Xicato as it continues to expand. Joe completed his MBA at Herriot Watt University in the United Kingdom and continued his professional education at the Open University of Hong Kong.
About Xicato
Xicato is changing the way the world sees and experiences light. We believe that with better light, shoppers will buy more, diners will order more and guests will be more comfortable and happier with their experiences. In turn, better lighting will contribute to higher sales, margins and brand value. Xicato has engineered new sources of light, Standard, Artist and Vibrant that capture the human preference for experiencing light in different ways and extend the range of choices for the lighting design community. The true value of Xicato light lies in delivering on the aesthetic and economic potential of LEDs: the quality of light, its efficacy and ownership cost for all environments including retail, hotels, restaurants, bars, museums and residences.