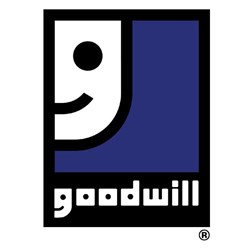 Not only does donating locally help put our friends and neighbors back to work, but nothing feels better than wrapping up the hectic holiday season by getting a fresh start on the new year.
Rockville, MD (PRWEB) December 11, 2013
During the busy holiday season, people are looking for ways to give back. Between family commitments, financial obligations and shopping adventures, however, many don't find the time. The easiest, most affordable and quickest way to give back and help people in your community before the end of the year is to donate clothing and household goods to Goodwill. Here are three reasons why:
1. Local Donations Have Local Impact
Unemployment is still a major problem in many communities, and almost everyone knows someone personally who is struggling to make ends meet. At Goodwill, we turn the value of used goods into job training and placement services for people right here in our community. The sales of donations at our stores fund programs that help put our friends and neighbors back on the path to employment success.
2. A Fresh Start
Helping people earn jobs feels good, but it also feels good when donors get a fresh start. Individuals can make room for holiday gifts and new purchases by cleaning out their closets, garages or storage spaces and knowing that they're helping give someone else a fresh start in the process. Parents can encourage children to give back this holiday season by donating one used toy for every new item they receive.
3. A Tax Season Head Start
During this financially stressful time of year, many people are looking for any way to rack up a little savings. Fortunately, by doing good and donating to Goodwill, taxpayers can also get a head start on saving for the upcoming tax season. Items donated on or before December 31 can be counted as charitable deductions on 2013 returns. View the Valuation Guide for Goodwill Donors to determine which items are tax deductible.
"There is no easier, quicker or more affordable way to help our community this season than by donating to the Goodwill in your neighborhood," said Jim Gibbons, president and CEO of Goodwill Industries International. "Not only does donating locally help put our friends and neighbors back to work, but nothing feels better than wrapping up the hectic holiday season by getting a fresh start on the new year."
After you drop off your donations, we encourage you to step inside your local Goodwill store to shop for unique holiday gifts or to find a festive holiday sweater to complete your party ensemble. For online shoppers, shopgoodwill.com has a variety of holiday sweaters available. Holiday sweater lovers can also play Goodwill's Sweater Yourself Facebook game. Add your face to a virtual holiday sweater and share it with your social networks. Visit this link to play the game.
To find your nearest local Goodwill donation center or store, visit http://www.goodwill.org.
About Goodwill Industries International
Goodwill Industries International is a network of 165 community-based agencies in the United States and Canada with affiliates in 13 other countries. Goodwill is one of America's top 25 most inspiring companies (Forbes). Goodwill agencies are innovative and sustainable social enterprises that fund job training programs, employment placement services and other community-based programs by selling donated clothing and household items in more than 2,700 stores and online at shopgoodwill.com®. Local Goodwill agencies also build revenue and create jobs by contracting with businesses and government to provide a wide range of commercial services, including packaging and assembly, food service preparation, and document imaging and shredding. In 2012, more than 6.7 million people in the United States and Canada benefited from Goodwill's career services. Goodwill channels 82 percent of its revenues directly into its programs and services.
To find a Goodwill location near you, use the online locator at http://www.goodwill.org, or call (800) GOODWILL. Follow us on Twitter: @GoodwillIntl and @GoodwillCapHill, and find us on Facebook: GoodwillIntl.