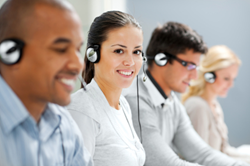 Atlanta, GA (PRWEB) December 12, 2013
AQuickDelivery, a recognized leader in same-day delivery, messenger and transportation services, announces high security office building delivery services. The announcement comes in an effort to market its variety of value-added services, increase delivery completion rates and increase sales growth. AQuickDelivery strives to be the best choice in same-day courier solutions throughout Atlanta and other Georgia areas.
AQuickDelivery offers high security office building delivery services for individual customers and account holders. Deliveries to high security office buildings can be delayed due to certain buildings have courier driver entry restrictions. Some office building security will not allow courier drivers to travel past a certain point. In the event the driver will encounter any delivery issues, customers are recommended to inform AQuickDelivery at the time of the order. If the customer has placed the order via online, AQuickDelivery has a notes section within the order form to provide all necessary information for a successful pick up and/or delivery.
Some office building deliveries with high security do require the customer to be present or clearance in order for the driver to go to the actual suite location. For an additional charge, AQuickDelivery can also perform an additional attempt to pick and/or deliver if the driver experiences any issues. For any questions regarding high security office building delivery services, clients can contact AQuickDelivery to discuss their specific courier needs. AQuickDelivery is also available 24/7 for all of its' customers to make any ready time or order adjustments. The Atlanta courier creates optimal courier service solutions that result in a quality customer experience.
AQuickDelivery is a premier same-day courier offering transportation and distribution services. From small packages to palletized freight, AQuickDelivery delivers fast! As a leader in the courier industry, their goal is to perform optimal courier logistic solutions and superior customer service every time. The courier provides same-day delivery successfully for over 1,500 clients, including Fortune 500 companies throughout the US.