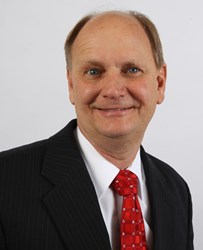 Family Limited Partnerships (FLP's) are one of the most powerful asset protection tools an attorney has. Their unique asset protection capabilities are based on the concept of a "charging order."
Siesta Key, FL (PRWEB) December 11, 2013
Family Limited Partnerships are powerful legal tools. They are designed by attorneys to help people save their family businesses, family farms and assets from lawsuits and creditors. This article shows how they are an important part of family legal planning. However, many people neglect to get this planning done. Either they don't know how to get it done or they don't recognize how important it is.
When protecting family assets, it is important to remember that a creditor can come in many forms. It may be the neighbor child who wins a lawsuit because of a trampoline accident, or the man you owe money to, or perhaps a bank that is foreclosing a relative's underwater delinquent property you've co-signed on. It could even come from a car accident. The Family Limited Partnership (FLP) can protect the family assets from these and other unseen creditors.
Mr. Phillips wrote this article to show how the Family Limited Partnership can use charging order protection to protect family assets. A charging order protects against all these kinds of problems that can come to individuals or families. Family Limited Partnerships have this charging order protection available to them, while corporations do not. This makes Family Limited Partnerships very good family business and asset protection tools.
Mr. Phillips says, "Family Limited Partnerships (FLP's) are one of the most powerful asset protection tools an attorney has. Their unique asset protection capabilities are based on the concept of a "charging order." A charging order protects assets of the Family Limited Partnership against creditors of the partners and keeps that Family Limited Partnership intact."
Mr. Phillips is an attorney who serves as a counselor to the Supreme Court of the United States. He enjoys helping other people apply the law, not only to provide asset protection and estate planning, but to use it to structure businesses and save taxes. He is the author of 11 books, including his latest book Protecting Your Financial Future. He has written hundreds of articles for professional people assisting them in finding various strategies to use the law to protect their property, save taxes and make additional money.
LegaLees is a legal self-help publishing company that was founded in 1982. It produces products designed to help people understand the law and better structure their personal and business affairs. Their mission is to help people protect assets and prevent legal disasters that can strike at any time.