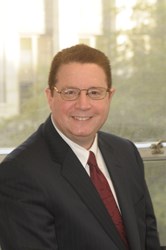 'I am so excited to be joining the fabulous Baltimore Symphony Orchestra team.' -Jack Fishman
Baltimore, MD (PRWEB) December 11, 2013
The Baltimore Symphony Orchestra (BSO) has appointed Jack Fishman as its new vice president of external affairs for the BSO at Strathmore, a position he will start on January 2, 2014. Mr. Fishman brings more than 20 years of orchestral and arts management leadership experience to the BSO, most recently serving as president and CEO of the San Antonio Symphony from 2008 through 2012. He has also held leadership roles at the symphony orchestras of Long Beach (Calif.), Amarillo (Texas) and Jacksonville (Fla.). With his extensive experience in fundraising and marketing, Mr. Fishman will lead the BSO's strategy for growth as it seeks to increase its impact and presence in the Greater Washington, D.C. area.
Speaking on Mr. Fishman's appointment, Mr. Meecham commented, "I am thrilled that the BSO has been able to attract a candidate so highly qualified for this essential position at our second home at Strathmore. As the BSO builds towards its centenary season in 2016, we have a superb management team in place to realize the artistic and financial goals of this wonderful orchestra."
"I am so excited to be joining the fabulous Baltimore Symphony Orchestra team," said Mr. Fishman. "The opportunity to work with innovative Maestra Marin Alsop, brilliant BSO musicians, dedicated volunteers and the passionate staff is a dream come true. I look forward to building on the many successes of the BSO at Strathmore and strengthening the symphony's presence in the D.C. metro area. The BSO at Strathmore has great music and important and innovative education programs to offer this community. It will be a labor of love to add to this great legacy."
Since Strathmore's opening in 2005, the BSO has enjoyed much success and expansion at the Music Center. With Mr. Fishman's expertise, the Orchestra looks to expand its fundraising program and ticket sales to further enhance what is already one of D.C.'s largest and most successful concert series. The BSO at Strathmore reaches more than 50,000 patrons over 40 concerts, averaging over 80% capacity.
Jack Fishman, Vice President of External Affairs, BSO at Strathmore
Jack Fishman will begin his position as vice president of external affairs for the BSO at Strathmore on January 2, 2014. Mr. Fishman was president and CEO of the San Antonio Symphony from September 2008 to December 2012. Prior to San Antonio, he was the executive director of the Long Beach Symphony for eight seasons, the Amarillo Symphony for six seasons and orchestra manager of the Jacksonville Symphony for four years.
During his tenure in San Antonio, Mr. Fishman's overhaul of the Symphony's marketing strategies increased the number of subscribers by 60% in three years. He launched an extensive social and electronic media campaign, including writing a daily blog hosted by the San Antonio Express-News, which became one of the most read blogs in the city. Also during his tenure, the Symphony successfully concluded a search for a new music director and greatly increased individual donations. He also volunteered weekly as a coach of middle school string students.
During his time in California, he raised significant funding for the Long Beach Symphony's two major commissioning projects — one creating a work inspired by the permanent collection of the Museum of Latin American Art and one featuring the Orchestra's five woodwind principals in a concerto. He also produced and hosted a cable television show called Conversations with the Maestro that aired weekly.
During his six seasons as executive director of the Amarillo Symphony, Mr. Fishman launched a new major fundraising initiative called The Beethoven Society that increased gifts from individuals by 180% in two seasons and created a week-long ensemble residency program in elementary schools. He planned the Orchestra's 75th anniversary season that included a commissioned work inspired by West Texas history that became a nationally-broadcast television special on PBS and a best-selling CD on the Naxos label. During the 1998-1999 season, he was president of the Texas Plains Chapter - National Society of Fundraising Executives.
Fishman received his B.M. and M.M. degrees in music performance (double bass) from The Juilliard School in New York. He performed in several professional orchestras for a decade, including the Florida Symphony Orchestra in Orlando and the Puerto Rico Symphony.
About the Baltimore Symphony Orchestra
The Grammy Award-winning Baltimore Symphony Orchestra (BSO) is internationally recognized as having achieved a preeminent place among the world's most important orchestras. Acclaimed for its enduring pursuit of artistic excellence, the BSO has attracted a devoted national and international following while maintaining deep bonds throughout Maryland with innovative education and community outreach initiatives.
The BSO made musical history in September 2007, when Maestra Marin Alsop led her inaugural concerts as the Orchestra's 12th music director, making her the first woman to head a major American orchestra. With her highly praised artistic vision, her dynamic musicianship and her commitment to accessibility in classical music, Maestra Alsop's leadership has ushered in a new era for the BSO and its audiences.
In addition to the Joseph Meyerhoff Symphony Hall, where the orchestra has performed for 28 years, the BSO is a founding partner and the resident orchestra at the state-of-the-art Music Center at Strathmore, just outside of Washington, D.C. With the opening of Strathmore in February 2005, the BSO became the nation's only major orchestra with year-round venues in two metropolitan areas.
Recruitment services provided by Arts Consulting Group.