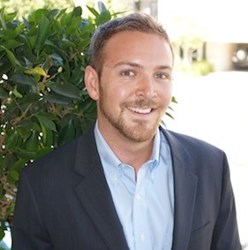 In today's economy, working for yourself is safer than working for most established corporations - I want to show people how to set out on their own the right way.
New York, NY (PRWEB) December 12, 2013
Anthony-James Green, renowned New York SAT tutor and author of Test Prep for Parents, is about to launch a new, cost-free resource site to help others start their own freelance careers. The new site, set for official release in February of 2014, will show others how to set up their freelance businesses from scratch, following the same processes and procedures Green used when setting out on his own.
Green found the inspiration for his new project through his work as both an SAT tutor and a marketing consultant. In both fields, Green observed countless individuals struggling to match their strengths to the needs of the market, resulting in their underemployment and a lack of job satisfaction when employed.
"Everyone is really good at something," says Green of the new project. "However, as Bud Caddell's famous diagram suggests, being good at something is only one third of the equation. People need to do something that the market values, that they enjoy doing, AND that they're good at. Unfortunately, the current employment landscape leaves people picking between one of the three."
After numerous attempts at small business ownership, Green found his true calling in the role of SAT tutor. With an average student score improvement of over 400 points (higher than almost any other tutor in the industry), Green has attained rates of $500/hour for his services, and built an 18-month waiting list of clients eager to utilize his expertise. Green has been called the best SAT tutor in New York, and has clients across the globe (whom he tutors through Skype and online video conferencing software). Green attributes his success to the simple, straightforward nature of freelancing.
"Entrepreneurship is extremely difficult - especially when you're just getting started, lack experience, and lack resources," says Green. "However, starting one's own freelance practice is quite simple. Everyone has a skill that the market values and that they enjoy working with, and providing that skill directly to consumers is more straightforward, simple, and profitable than attempting to use that skill as part of a multi-variate company. If someone is incredible at graphic design, and he enjoys doing it, then he should try freelancing as a graphic designer. On top of the freedom and financial rewards, the education of running one's own business is unparalleled. I've learned more running my own practice than I ever learned running my former companies, and I created this program to help others share in this experience."
Green's new course will be entirely donation-based. Users can sign up without charge, and are only asked to pay if the program helps to change their lives for the better. The program will teach users everything from how to select a niche and how to pick their business name to how to build a website, establish legal protection, and secure customers.
While the course is not yet launched, anyone interested can sing up for Green's free newsletter at the following URL:
Where Green will announce the official launch of the program in February. Green also shares education, marketing, and business insights through his newsletter and blog at Launch Letter.
Those interested in learning more about Green's SAT tutoring practice can do so at the following URL:
http://www.NewYorksBestSATtutor.com
Green has a long track record of success in education, marketing, and freelancing. A recent addition to the Los Angeles board of CFY Los Angeles, an education and technology charity service children across the globe, Green's insights into learning, marketing, and customer development have been used by parents, children, and executives across the country.
Green is the creator of the popular online vocabulary tool Vivid Vocab, the author of Test Prep for Parents, creator of the Green SAT System, and a certified Six Sigma Black Belt.
Green currently lives between Los Angeles and New York City, where he tutors and consults full time when not developing new books, software programs, and curriculum.
###