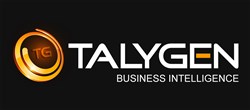 We wanted to lighten the load by putting all the important functions in one place, so users won't have to waste time and energy switching gears from one program to the next.
Palo Alto, California (PRWEB) December 11, 2013
Project management requires companies to juggle a lot of tasks. From establishing and nurturing client relationships, to running campaigns, to monitoring employees, project management can get overwhelming, really fast. And without the proper collaboration and organizational tools, companies risk dropping the ball on their projects.
Fortunately, Talygen, the world leader in business management automation, offers a compressive project management tool for companies and freelancers. With its turnkey solution, users can perform various tasks relating to CRM, sales, HR, and billing from one convenient program.
"Project management is already overwhelming as it is," said Harold Saini, Chief Program Manager at Talygen. "We wanted to lighten the load by putting all the important functions in one place, so users won't have to waste time and energy switching gears from one program to the next."
The key features of Talygen include:

CRM
HR Enforcement
Time Tracking
Expense Tracker
Invoicing
Knowledge Base
Screenshots
Client Portal
Easy Reporting
Ticketing System
Cloud Storage
Live Chat
Event Management
and more
Organizational Capabilities
Talygen's Project Management module helps managers and team members become more organized through calendars, reminders, and notifications. These features enable users to stay on top of their tasks and prioritize their duties accordingly.
The program gives users the tools to easily delegate responsibilities and allocate resources to ensure that projects get done on time and within budget.
Talygen also provides supervision capabilities, including a time and expense tracker as well as a screenshot generator to give managers and clients more insights on project progress and employee efficiency.
Collaboration Features
Communication and coordination is essential to any project, which is why Talygen offers several tools to enable clients, project managers, and team members connect with each other.
Such tools include the message board, where users can brainstorm and discuss ideas, the file sharing feature that lets people send documents and other files to each other, and the ticketing system for addressing technical issues and customer questions.
All these features work together in keeping everyone on the same page, so the team can work more efficiently.
About Talygen
Talygen is the worldwide leader in Business Management Automation. Talygen's integrated suite of services and processes allows businesses to manage their core workflows via a cloud-based Software as a Service (SaaS) application. Talygen allows companies to automate, regulate and enforce their corporate processes. The company empowers businesses and their employees to manage the full set of corporate tasks without having to install specialized software for each of them.
With its wide variety of features, easy to use concepts and enhanced functionality, it allows end to end process management and seamless communication between stakeholders in a project or business. In today's competitive business environment, successful companies are constantly challenged with managing the entire life cycle of a project efficiently and transparently. With Talygen, companies now have more ways than ever to make that happen.
Press Contact:
Talygen, Inc.
Harold Saini
(650) 800-3850
228 Hamilton Avenue 3rd Floor
Palo Alto California 94301
Media(at)Talygen(dot)com
https://talygen.com