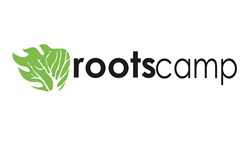 We're excited to work with SmartCrowdz to help our attendees engage with each other and the conference events.
Columbus, OH (PRWEB) December 13, 2013
SmartCrowdz announced today that the New Organizing Institute ("NOI") has selected the SmartCrowdz event marketing, management and monetization application as the official app for use by attendees to its National RootsCamp which begins Friday, December 13, 2013. The SmartCrowdz comprehensive, integrated event management mobile app will be used by NOI RootsCamp organizers to manage many aspects of the RootsCamp event, including posting event schedules, sending important alerts and messages to event attendees, managing staff and volunteers, posting pictures in the RootsCamp event online gallery and much more.
"Given how technically progressive NOI and their members are, we are incredibly honored that NOI has selected SmartCrowdz as the official app for their National RootsCamp," said Gaby Blocher, Director of Client Services for SmartCrowdz. "We are excited to provide the NOI RootsCamp organizers and event participants with access to the industry's first comprehensive, end-to-end event management platform and to help make RootsCamp more interactive, engaging and successful for everyone in attendance."
SmartCrowdz helps event planners, like the RootsCamp organizers, manage events more efficiently and effectively by delivering comprehensive functionality, including:

Marketing – helping to build larger crowds and better engagement through its private-labeled event websites and its invitation, photo gallery and social media components;
Managing – efficiently managing multiple staff, participant and attendee roles through robust task management, interactive mapping, messaging and scheduling functionality; and
Monetizing – providing a wide-range of event monetization opportunities, including donations, sponsorships, map advertising, ticket sales and more.
"We're excited to work with SmartCrowdz to help our attendees engage with each other and the conference events," said Jamie McGonnigal, community manager at the New Organizing Institute. "We hope the mobile app will provide RootsCampers with more ways to connect, share, and learn during and after the event."
The mobile app is available to download for free for iPhone and Android.
About SmartCrowdz:
Founded in Columbus, Ohio, in 2012, SmartCrowdz is a free event marketing, management and monetization application for events of all types and sizes. Whether you manage events for a charity, government organization, sports league, corporation or any other group or organization, SmartCrowdz can help ensure your next event is a success.
SmartCrowdz helps event planners and managers: (1) expand event turnout, participation and engagement, (2) efficiently coordinate and manage all the event participants and tasks, and (3) maximize the commercial goals of the event through a wide range of online revenue generating functions. SmartCrowdz provides and integrates all requisite technologies (task management, mapping, social media, electronic communications, digital payments and more) required to effectively market, manage and monetize events in one easy-to-use application.
About the New Organizing Institute ("NOI"):
NOI is a community of organizers, and we're committed to solving the biggest challenges that stand in the way of change. Our basic belief is simple: if people have the skills to engage others, the tools to build powerful campaigns, and a community of practice to help them learn and grow, they can win real change, make measurable improvements in people's lives, and restore faith in our government and our democracy.
We train organizers to build and manage effective movements by integrating tried-and-true community organizing, cutting-edge digital strategy, and data-driven decision making. We provide free access to revolutionary tools, technologies, and research to help campaigns reach the next level. And we build a community of practice that connects organizers across issues, creating a more integrated, more diverse, and more dynamic movement for change.
We're working to produce the best leaders and strongest movements of our generation. We help campaigns win today, while working to build capacity and infrastructure that will allow us to keep winning into the next generation.