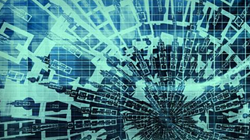 The high-quality systems research and development that comes out of the SERC is increasingly applied within the DoD and its supporting industrial base, and its impact is without equal.
Hoboken, NJ (PRWEB) December 12, 2013
Federal Contract to Continue the Work of the SERC, a University Affiliated Research Center (UARC), is the Highest Value Contract Award in Stevens' History
The Systems Engineering Research Center (SERC), a University Affiliated Research Center (UARC) led by Stevens Institute of Technology, has received the highest contract value award in the university's history with a $60 million, five-year IDIQ* renewal contract from the United States Department of Defense (DoD).
The SERC, designated a UARC by the DoD in 2008, leverages research and expertise of twenty-plus collaborator universities — including its principal collaborator, the University of Southern California (USC) — to provide broad systems thought leadership to manage critical 21st century challenges facing the nation's defense and intelligence communities, involving massive complexity, rapid pace and constant technological change.
Comprised of a significant representation of systems engineering research and educational programs in the nation, the SERC is the conduit where systems engineering researchers with broad experience, deep knowledge and diverse interests collaborate to form research teams to meet the needs of the DoD. Further, SERC affiliated researchers comprise much of the leadership in systems engineering professional societies.
"The high-quality systems research and development that comes out of the SERC is increasingly applied within the DoD and its supporting industrial base, and its impact is without equal," said Dr. Dinesh Verma, executive director of the SERC and dean of the School of Systems and Enterprises (SSE) at Stevens. "This significant contract demonstrates the SERC's critical role in helping the DoD maintain and advance critical engineering and technology capabilities through systems engineering research."
"The researchers who engage on SERC projects bring diverse views and ideas from many domains and industries beyond the traditional defense industrial base. This diversity leads to more innovative approaches that the SERC brings to its research on complex defense systems upon which our nation depends for command and control, force multiplication, intelligence gathering, transportation, business information, safety and security," added Dr. Art Pyster, chief operating officer of the SERC and distinguished research professor in the SSE.
With this second five-year contract, the SERC will extend or introduce 11 long-term research programs in four research thrusts: Enterprises and Systems of Systems; Trusted Systems; Systems Engineering and Systems Management Transformation; and Human Capital Development.
The SERC's research programs, which are increasingly transitioned into practice, are aligned toward strategic outcomes to enable the DoD, intelligence community, partnering government agencies, as well as the industrial base maintain competitive advantage. These goals include providing tools and methods to more effectively architect and evolve complex enterprises and systems of systems; enable higher levels of system trust; achieve more rapid, flexible and scalable analysis of DoD systems by transforming systems engineering technical and management methods; and dramatically accelerating the professional development of highly capable systems engineers and technical leaders.
*IDIQ contracts, meaning indefinite delivery/indefinite quantity, are a type of U.S. government contract awarded by various federal agencies which provide for an unspecified quantity of services or supplies during a fixed period of time.
About Stevens Institute of Technology
Stevens Institute of Technology, The Innovation University®, is a premier, private research university situated in Hoboken, N.J. overlooking the Manhattan skyline. Founded in 1870, technological innovation has been the hallmark and legacy of Stevens' education and research programs for more than 140 years. Within the university's three schools and one college, more than 6,100 undergraduate and graduate students collaborate with more than 350 faculty members in an interdisciplinary, student-centric, entrepreneurial environment to advance the frontiers of science and leverage technology to confront global challenges. Stevens is home to three national research centers of excellence, as well as joint research programs focused on critical industries such as healthcare, energy, finance, defense and STEM education and coastal sustainability. The university is consistently ranked among the nation's elite for return on investment for students, career services programs and mid-career salaries of alumni. Stevens is in the midst of a 10-year strategic plan, The Future. Ours to Create., designed to further extend the Stevens legacy to create a forward-looking and far-reaching institution with global impact.