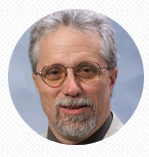 In this release we really have advanced the core capabilities of PhishIQ, and we continue to expand our market position as the leader in enterprise security intelligence
Pittsburgh, PA and Birmingham, AL (PRWEB) (PRWEB) December 17, 2013
Malcovery® Security, the leader in delivering actionable intelligence that can be applied to neutralize email-based threats such as phishing, spam and malware, today announced the release of a new version of PhishIQ, its web-based portal providing a complete archival history of the phish against a company's brand. With this new release, Malcovery continues to deliver unique cybersecurity intelligence capabilities to its customers. By analyzing tens of thousands of potentially hostile URLs each day from a wide variety of sources, Malcovery's PhishIQ always has the most up-to-date information about the phish that can affect your company and your brand.
"In this release we really have advanced the core capabilities of PhishIQ, and we continue to expand our market position as the leader in enterprise security intelligence" stated Don Scelza, Senior Vice President for Engineering and Technical Support & Co-Founder of Malcovery. "We have addressed a number of enhancement requests in this release, the majority of which have come from our customers and partners."
Key functionality in this PhishIQ release includes:
Improved Performance

PhishIQ has been optimized to provide a much-improved user experience.
Initial listings of phishing URL records in the "All Brands" and "My Brands" views load significantly faster.
Configurable Views

Users can now further configure what is shown in the "All Brands" and "My Brands" views. A dropdown selection is offered to choose how many phishing URL records are presented on one page (10, 25, 50, or 100).
All columns can be toggled on or off using the "Show/hide columns" button. This allows users to make better use of the screen area and focus in on the fields they care about.
All columns are now sortable. Clients can move between ascending and descending with the click of the arrows at the top of each column.
Multi-column sorting. Users can sort one column and then hold down the Shift key while they select the sort direction for other columns you wish to sort by.
Search among more artifacts

The search boxes have been relocated to the bottom of the columns to better reflect that users can search among all columns of data.
The envelope icon—which indicates that Malcovery has archived a phishing kit for a URL— is now in its own column so that users can sort phishing attacks by whether there is an associated phishing kit that may reveal drop email addresses.
Multiple values from a given column can be searched by separating them with a comma.
Pagination

Pagination has been improved to offer more options, including First and Last and Previous and Next.
Malcovery continues to experience rapid growth, which has been fueled by new customer acquisitions such as LinkedIn, IBM, Citi, eBay, Facebook, VISA, Assurant, Four Rivers Software, and others. A key factor that has contributed to the high rate of new customer acquisition has been the Malcovery capability to identify the source and nature of cyberthreats, versus current anti-phishing solutions which focus on security 'symptoms,' leaving customers playing 'whac-a-mole' vs. cybercriminals.
"It is difficult to be effective if all that you want to do is react because you'll end up in a game of "Whac-a-mole" with the criminal. Remember, in this realm, the criminal holds more of the cards than you do," said Greg Coticchia, Malcovery's President & CEO. "So the best way to go about it is really to utilize an intelligence-based approach, putting to use actionable intelligence to help you identify the source and nature of the attack. Intelligence allows us to make better decisions and put more effective countermeasures in place to actually stop the threat."
Malcovery was launched in early 2013 as a result of an exclusive, worldwide license from the University of Alabama at Birmingham (UAB) and, based on research in cyber forensics conducted at the Center for Information Assurance and Joint Forensics Research (CIA|JFR) at UAB, Malcovery has quickly gained commercial success with enterprise customers.
Malcovery recently published both a white paper and an Infographic, entitled "Closing the Window on Losses to Phishing," about its unique anti-phishing approach; they can be downloaded at http://info.malcovery.com/phishing-intelligence-process--malcovery-security
About Malcovery® Security
Malcovery Security is the leading provider of actionable cyber security intelligence and forensic analysis about email-based threats (phishing, spam and malware), delivered through software and services, that identifies, prioritizes and targets cybercriminal activities and provides effective countermeasures.
The company's patented and patent-pending technology provides the ability to identify the root sources of cybercrime attacks (servers, perpetrators, locations, etc.), delivering rich actionable intelligence information about cross-brand attacks and targeted attacks, as well as advanced notification of emerging email-based threats.
Unlike services that serve only as a reactive response to these attacks today—services that simply address the symptoms but cannot provide the intelligence to actually stop the cybercriminal and their activities—Malcovery Security's solutions provide the unique intelligence required to respond effectively to attacks on customers' brands, to disrupt email-based threats on an organization.
Malcovery Security has offices in Pittsburgh, PA and Birmingham, AL. For more information, please visit http://www.malcovery.com or connect with Malcovery on Facebook (facebook.com/malcovery), Twitter (@malcovery), and LinkedIn (http://www.linkedin.com/company/malcovery-security).
Editor's Note: Malcovery® is a registered trademark. 'Identify the Source. Stop the Threat.' TM is a trademark of Malcovery Security, LLC. All other trademarks mentioned herein are the protected properties of their respective owners.