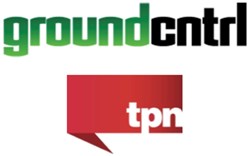 San Jose, California (PRWEB) December 16, 2013
GroundCntrl, provider of a new mobile data and analytics platform for retail and CPG industries, announced today that it has signed a multi-year software agreement with dynamic retail marketing agency, TPN.
GroundCntrl's platform is designed to help retailers and brands achieve increased engagement, compliance, and program ROI on field sales, brand promotions, audits, and operational marketing programs.
TPN has selected GroundCntrl's technology to support its proprietary retail intelligence program Shopper Safari. The integration of GroundCntrl's powerful mobile applications and data tools will provide TPN's clients with real-time analytics on campaign compliance, a key component of ensuring success in the marketplace.
"Working with TPN has provided a unique opportunity to address the research dynamics of retail marketing with real-time big data in the form of text, pictures, numbers, and even GPS coordinates," said Richard Mandeberg, CEO of GroundCntrl. "This powerful combination raises the bar in delivering real-time retail campaign monitoring, along with big-picture trend spotting to set TPN apart."
Shopper Safari leverages GroundCntrl's gamification features to encourage higher participation from shopper marketing field personnel, along with an intuitive mobile interface that makes it easy to take pictures and post detailed campaign execution updates. The field data is collected and analyzed in real-time, making it an excellent tool for compliance as well.
A data visualizations dashboard presents key information to the TPN retail experts who then develop insights to answer the questions brands and retailers want to know: "is our message getting used correctly, and displayed at the right time, in the right place."
"In today's dynamic retail environment, consumers are calling the shots. We need the best retail intelligence in real time," said Scott Shamberg, TPN's managing director of Growth & Emerging Commerce. "Our collaboration with GroundCntrl enables us to rapidly grow a proprietary visual database of intelligence and arms our team and our clients with a data-driven commerce tool to deploy in time for the 2013 holiday season."
Since TPN's Shopper Safari added GroundCntrl's technology innovations, the proprietary program has yielded an increased geographic footprint through the smart phone mobile app – engagement increased nearly five fold and the number of valuable data points for each deployment grew by more than 15 fold.
About GroundCntrl (https://www.groundcntrl.com)
GroundCntrl is a real-time mobile data and analytics platform that enables retailers, consumer product companies, and marketing agencies to more effectively conduct field audits and competitive intelligence, monitor and optimize in-store marketing programs, and track promotional compliance. The platform includes a mobile task management application (iOS and Android), Web-based program management dashboards, a searchable visual database, on-demand reporting, and analytics. Both the mobile app and management dashboards can be custom branded. GroundCntrl delivers actionable data for optimizing program ROI and sales.
About TPN (http://www.tpnretail.com)
TPN is a dynamic retail-marketing agency with a proven history for organizing change and inspiring connection in today's on-demand retail environment. TPN's Modal Dialog™ ensures success in dynamic retail, first by identifying a target's retail mode of behavior and then by creating content in synch with those modes. Fueled by a commitment to delivering 'Commerce with Imagination' for global brands, TPN is celebrating three decades of growth. For additional information, visit: http://www.tpnretail.com. TPN is a part of Diversified Agency Services, a division of Omnicom Group Inc.
About Diversified Agency Services
Diversified Agency Services (DAS), a division of Omnicom Group Inc. (NYSE:OMC) (http://www.omnicomgroup.com), manages Omnicom's holdings in a variety of marketing communications disciplines. DAS includes over 200 companies, which operate through a combination of networks and regional organizations, serving international and local clients through more than 700 offices in 71 countries.
About Omnicom Group Inc.
Omnicom Group Inc. (http://www.omnicomgroup.com) is a leading global marketing and corporate communications company. Omnicom's branded networks and numerous specialty firms provide advertising, strategic media planning and buying, digital and interactive marketing, direct and promotional marketing, public relations and other specialty communications services to over 5,000 clients in more than 100 countries.
Media Contacts:
GroundCntrl: Richard Mandeberg, mailto:richard(at)groundcntrl(dot)com , 408.621.8930
TPN: Laura Muma, mailto:laura(at)lmprinc(dot)com , 773.960.3960