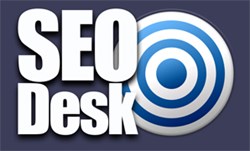 (PRWEB UK) 21 December 2013
Frontline Automation is extremely happy to state that they have begun a business partnership with SEO Desk. This move sees the highly regarded UK search engine optimisation company taking control of the firm's web content and online communication. Frontline Automation has benefited from positive word of mouth testimonials in the past year, and the company believes now is the time to increase awareness of their business and services.
The company has an excellent reputation in a wide range of security measures and features. The firm provides automatics vehicle gates, pedestrian gates, barriers and all manner of electric gates for clients. The firm also offers audio and video security systems, and CCTV cameras and monitoring services. In the current climate of heightened security, Frontline Automation is regarded as a reliable choice for anyone looking to ensure their property remains safe and secure.
While the mechanisms of sliding gates and camera footage is at the heart of what the firm provides, the company prides itself on offering a high level of customer service. All Frontline Automation employees are trained up in all aspects of the business. This means that any questions a client may have about a security system or solution can be answered by any staff member. Frontline Automation also provides a maintenance and repair service, including comprehensive breakdown coverage. The firm is happy to offer a wide range of servicing options and can provide breakdown response services within 4, 12 or 24 hours as requested by the user.
The partnership with SEO Desk allows Frontline Automation employees to focus on their core strengths. The company is keen to improve their search engine rankings, which makes SEO Desk a natural fit with their ambitions for the year ahead. SEO Desk has a credible track record in placing businesses onto the front page of Google for relevant keyword terms. This is the type of result that Frontline Automation is keen to achieve, and both parties look forward to a mutually beneficial relationship in the months and years ahead.
In the current climate, staying safe and secure is of interest to the majority of people and businesses. Frontline Automation prides itself on offering an extensive range of security measures to suit all property sizes and budgets. It is possible to combine security with value, which is why Frontline Automation is regarded as one of the leading UK firms in the security industry.
About Frontline Automation:
Frontline Automation was established in 1995, and the company has been growing and developing ever since. The company is known for offering a wide range of security gates for domestic and commercial clients. Some of the major corporations the firm has installed gates for include the BBC, Southern Water, South East Water, the Metropolitan Police and a wide range of shopping centres across the country. The firm is able to provide a bespoke security gate for clients, ensuring that the appropriate blend of security and style can be applied to any property.