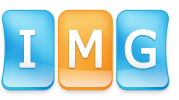 Toronto, ON (PRWEB) December 17, 2013
Innate Media Group Inc. (IMG), a digital marketing firm based in Toronto, announced the upcoming launch of a campaign to educate small to medium-sized business owners about digital marketing strategies. The agency revealed the campaign this week, and their intent is to teach business owners how to improve their digital strategies. By means of regular posts and articles through their blog, IMG will provide information and tips, which business owners can use for their own reference.
Although companies have used digital marketing for several years, it has received significant attention over the past few years and many have recognized it as the most important media channel of today. New terms have since appeared, such as brand journalism, and industry experts hail digital marketing as a successor of traditional advertising.
In previous years, marketing professionals and business owners looked to print ads, television spots, and billboards as the most effective way to build their brands. These methods, although still viable, have lost their holding power due to the information overload and ad filtering technology of today. Both agencies and businesses now see the benefit of less intrusive marketing, where customers can find valuable information through their own searches. This approach often involves well-written material for digital channels, such as blogs and social media - two services offered by IMG.
Effective digital marketing relies on a blend of creativity, strategy, and technical savvy, and thus, the requirements are often too weighty for business owners to handle on their own. Innate Media Group not only offers these digital marketing services, but they also plan to involve businesses more in the process. This involvement will help companies gain a better understanding of how the digital marketing process works, and keep them up-to-date with new content forms as they emerge.
Content creation and social media sites (i.e. Facebook, Twitter, etc.) stand as some of the most recognizable sources of content. However, new media of all sorts have gained popularity, including e-books, videos, photography, and infographics. There are also non-digital forms of content, such as white papers and powerpoint slides, which companies can use for great effect. As a digital marketing firm who understands the power of these content forms, Innate Media Group aims to show business owners how these strategies can build their brands further.
About Innate Media Group
Innate Media Group (IMG) is a digital marketing firm based in Toronto, Canada. Launched in late 2004, the agency functions as a full-service stop for clients who want to build their brand by means of digital methods. The agency is well-versed in various disciplines, including web design, web development, Search Engine Optimization (SEO), social media marketing and copywriting. IMG also services clients of varying industries, including the construction, beauty, and legal sectors. The company employs a staff of writers, strategists, programmers, and other talented individuals who work both in Canada and other parts of the world.
Innate Media Group Inc.
66 George Street, 2nd floor
Toronto, Ontario
M5A 4K8
1-800-594-8896