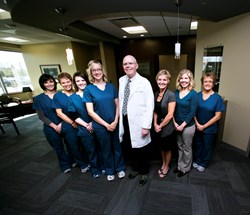 While vein specialists have a significant impact on the patients they see, this impact can extend to helping create a better world.
La Vista, NE (PRWEB) December 18, 2013
Heartland Vein and Vascular Institute is announcing the publication of a new article on how vein specialists in Omaha area making the world a better place. The center explains that while vein specialists have a large impact the patients they see, this impact can extend to help create a healthier, happier world. The center hopes the information it provides will educate the public on the necessity of vein specialists in maintaining a healthy population.
According to Dr. Thomas Whittle, a vascular doctor from Omaha, vein specialists can help the world by providing a healthier, more energized workforce. "The symptoms of vein disease can leave sufferers feeling tired and uncomfortable. Vein specialists in Omaha provide treatments to alleviate these symptoms, resulting in healthier and more productive citizens."
The center encourages anyone suffering from vascular issues to seek out one of the best vein doctors in Omaha for prompt treatment, and hopes this new article will help the public understand the positive impact of vein care. More information on the role that vein specialists play in building a healthy society can be found on the Heartland Vein and Vascular Institute website.
For more information, visit:
http://www.heartlandvein.com/
Varicose Vein Treatment Options
Varicose and spider veins are quite common in the United States, with about half of all men and women being affected. Spider veins are usually smaller than varicose veins and range in color from reddish to purple. They also lie very close to the skin's surface. On the other hand, varicose veins appear abundantly larger, rope-like, have a more bluish hue, and bulge out from the skin. Women tend to suffer from varicose veins more frequently than men, although both genders can be affected.
There are many treatment options available today for people who suffer from varicose veins. Modern medical and technological advances have birthed effective treatments that do not require time-consuming and dangerous surgery. These procedures include sclerotherapy, microphlebectomy, radiofrequency ablation, and endovenous laser treatment.
About Heartland Vein and Vascular Institute
Heartland Vein and Vascular Institute is a leading vein treatment clinic in La Vista, NE. The center is dedicated to serving patients' vein care needs with compassion and great results. The expert medical staff features vein specialists and knowledgeable technicians for added support. Special areas of expertise include varicose veins, spider veins, and deep vein thrombosis. Dr. Thomas Whittle, Medical Director, is a respected and experienced vein doctor who truly cares about his patients. Heartland Vein and Vascular Institute offers the latest and most advanced techniques available to provide patients with a thorough assessment, diagnosis, and effective treatment for any type of venous disorder.
Heartland Vein and Vascular Institute
Tel. (402) 298-5343
http://www.heartlandvein.com/