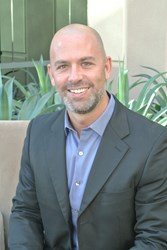 Scottsdale, Arizona (PRWEB) December 18, 2013
Troy brings to Symmetry Software 15 years of sales experience, having previously worked at Education Management Solutions and Wells Fargo, where he was selected twice for the Gallup New Hire Study based on top performing sales executives.
Troy graduated from Arizona State University with a degree in Political Science and Government and an English minor. In his spare time, Troy volunteers with the ASU Hockey Team, is training for the BolderBoulder 10k race, and is writing an autobiography. Troy enjoys cooking and spending time with his four children.
About Symmetry Software
Symmetry Software simplifies the payroll process with our dependable and accurate payroll withholding tax solutions. Our team of software engineers and taxation experts provide innovative, regulatory compliant payroll software products including the Symmetry Tax Engine®, Symmetry Payroll FormsTM, Payroll Point®, and PaycheckCity® calculators. Since 1984, Symmetry Software has been helping clients get the right taxes, the first time.