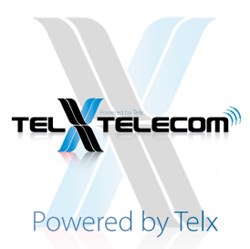 Miami, FL (PRWEB) December 19, 2013
Telx Telecom, Miami's prime business internet phone service provider, has announced today bigger advantages to clients through Hosted IP phone network system. As of today, Telx Telecom has successfully helped thousands of clients minimize expenses, increases profits, and provide more opportunities for growth through their internet-driven, Private Branch Exchange (PBX) network.
PBX is a hosted Voice Internet Protocol (VoIP) network, managed by Telx Telecom, for businesses in need of multiple phone lines to efficiently conduct business.
Before IP hosting networks were available, PBX networks required more equipment which was costly and harder to manage. When additional phone lines were needed, companies were forced to purchase more equipment, which in turn, increased their expenses.
With a high-speed VoIP hosted PBX network, no traditional phone lines are needed. Companies now have limitless capabilities of adding extensions at minimal or no cost.
In addition to multiple line extensions, the internet hosted PBX system offers unlimited voicemail to email capabilities along with auto attendants.
The VoIP hosted PBX network simplifies company communications through a fully redundant voice platform from the Telx Telecom home network to each company desktop. Plus, voice and data traffic is managed across the same data connection within the redundant voice platform.
Less expenses, more efficiency with greater return on investment is what companies appreciate most about Telx Telecom's VoIP hosted PBX network.
About Telx Telecom:
Since 2005, Telx Telecom has established themselves as the best-in-class, affordable voice over IP phone service provider for over 1000 small- to mid-sized businesses across the United States.
The Miami internet phone service provider builds networks from the ground up with the latest, high tech components the industry has to offer.
In addition to their highly certified team of engineers, Telx Telecom is currently partnered with a number of trusted, long-term nationwide carriers to ensure all locations throughout the country can take advantage of the ultimate internet phone network and service available.
An experienced team of engineers combined with the right phone technology on the market is the primary reason Telx telecom is able to ensure their clients with a 99.999 % uptime.
Telx Telecom is available 24/7, 365 days a year.
For more information, contact Telx Telecom directly by calling 1-866-969-8359 or use their LIVE CHAT button option on their website to speak with a live operator.
For non-urgent questions or inquiries, email Telx Telecom at info(at)telxtelecom(dot)com.
Telx Telecom is the right choice when it comes to internet phone service providers!