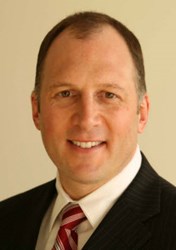 It's unusual for someone on the outside world to reach out to a prisoner like this.
Shakopee, MN (PRWEB) December 19, 2013
Julie Meier and her boyfriend were convicted in 2006 for the death of his daughter. Now Meier is collaborating on a book of feel-good photographs. Kevin DeVore of the DeVore Law Office says the collaboration is a good thing—and that more convicts should be involved in creative projects.
Meier was sentenced to 22 years after 10-year-old Jordan Gonsiorski was found scalded to death from hot water according to the Minneapolis Star Tribune (12.2.2013). Meier's boyfriend was given 30 years for actually carrying out the murder, but Meier was convicted as an accomplice because she allegedly did not try to stop him.
The murder happened just weeks after Meier and her family posed for pictures as part of photographer Bonnie Fournier's "Smooch! Project." Now Meier and Fournier are working together.
"It's unusual for someone on the outside world to reach out to a prisoner like this," said DeVore, who focuses his work on criminal law and defending those accused of violent crimes. "But Ms. Fournier believes in the good of people, and she had seen love in Ms. Meier before the incident."
Fournier's original "Smooch!" exhibit was taken down at the Minnesota State Fair after the violent incident because it included pictures of Meier's smiling family. Undeterred, Fournier says she visited Meier in prison and eventually asked for her creative help.
Fournier says that "Smooch!" is about "love, healing and making the world a better place."
"There's no doubt that Ms. Meier is sincere in her work on the project," said DeVore. "People have this idea that convicts sit in prison and get even more violent. But most feel true remorse and start to seek ways to make the world a better place."
Meier now writes the captions for touching photographs in "Smooch! Siblings." She receives no money for her work, but a portion of the proceeds will go to the Restorative Justice Program, helping convicts repair the harm they've done.
"The should be no controversy over a convict helping create a beautiful book," DeVore said. "It's this kind of work that we want every prisoner to turn to."
About Kevin DeVore:
Kevin W. DeVore is an experienced Minneapolis criminal defense attorney and founder of the DeVore Law Office. He has achieved numerous courtroom victories for his clients. Mr. DeVore has been named a SuperLawyer for nine consecutive years and has one of the strongest success records of any lawyer in Minnesota. He can be contacted at:
30 East 7th Street
Suite 2800
St. Paul, MN 55101
(612) 836-9501