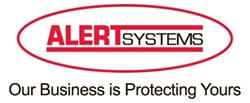 'CCTV isn't just about discouraging and capturing criminals, it is ultimately about public safety.
(PRWEB UK) 19 December 2013
According to an article in the Leicester Mercury posted on December 16th, 2013, drivers and pedestrians have allegedly been caught on CCTV security systems dangerously ignoring the signals at a level crossing in Narborough. Network Rail has released the footage of several incidents in hope that it will raise awareness of the dangers posed at level crossings.
The footage allegedly includes incidents of a van being caught under the lowering barriers, causing damage to the barrier and the van, vehicles slipping underneath the crossing and pedestrians running through the gaps. Narsborough is considered a hotspot for the mistreatment of the level crossing system.
In addition to the release of the CCTV footage, Kim Richardson, a ward councillor, hosted an awareness event at the level crossing, to warn people of the dangers of misuse.
A spokesperson from leading business security systems specialist, AlertSystems, said 'the dangers of a level crossing must not be underestimated, and it should be realised that the systems that are put in place are not to inconvenience you, but to provide safety. Network Rail has facilitated their CCTV footage well, using it to improve the safety of passengers and the public. The continued misuse of level crossings can only result in disaster, so the message that Network Rail are sending through their CCTV security systems should be heeded.
'CCTV isn't just about discouraging and capturing criminals, it is ultimately about public safety, and incidents like this allow us to share information to promote the safe use of traffic features such as level crossings.
AlertSystems manage and maintain over 5000 security installations throughout the UK and are specialists in providing business security solutions. Offering professional service and a complete range of security services such as monitored alarm systems, Automatic Number Plate Recognition and Avigilon CCTV security systems. AlertSystems offers effective and reliable solutions to security problems.