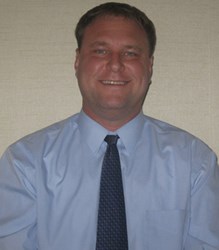 Providing chiropractic services for the people of Downtown Dallas.
Dallas, TX (PRWEB) December 19, 2013
The team at Inception Chiropractic Websites recently announced that they will be working with downtown Dallas chiropractor Dr. Martin Powers.
When contacted at his office, Martin Powers D.C. said, "Our new downtown Dallas location is here to be convenient to the people that work in this area. It's important to us that we spend time each month reaching out to the people of Dallas. Chiropractic care can be helpful for a great number of conditions and we hope that our new website will be a great source of information."
Dr. Powers went on to say, "At Downtown Chiropractic we understand that we have a great challenge in front of us. The majority of Americans grow up leaning nothing about chiropractic care. The focus of the majority of healthcare information we get comes from TV commercials and medical visits. There are millions of people that could benefit from chiropractic care today, but they don't have a connection to someone that can teach them. One of our goals is to make our website a fantastic education tool for the people in our community."
Dr. Mike Hamilton from Inception Websites added, "At Inception we selective about the clinics that we choose to promote. It's important to us that we work with chiropractors that do a great job representing our profession. Dr. Powers has been great to work with and we look forward to helping he and his staff reach out to the people of Dallas and downtown Dallas."
To learn more about the services offered at Downtown Chiropractic please visit the website by clicking this link: http://www.downtowndallaschiropractor.com.
You can also learn more about the team at Inception Chiropractic Websites by visiting Hamilton's website at http://www.Inception-Chiropractic-Websites.com. Dr. Hamilton and his wife Dr. Aimee Hamilton work each day to help chiropractors across the country reach the people that need them.