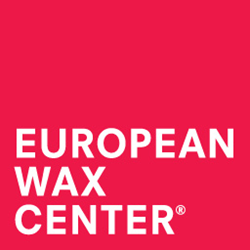 Chandler, AZ (PRWEB) December 21, 2013
European Wax Center Chandler - Ahwatukee gave the final gift of the year to Ahwatukee residents for bikini waxing in Phoenix. With the strictly limited time only Winter Wonder Smooth Special, guests purchasing 9 of the same waxing service receive 3 free.
Not only handing out free waxing services, European Wax Center Chandler - Ahwatukee is giving 1 extra month of membership free to any guest buying a waxing spa in Maricopa County, AZ membership for 12 months! With awesome hours and nationwide locations, European Wax Center membership is an ideal gift for any loved one. The Winter Wonder Smooth Special sadly must end December 31st, 2013.
With nationwide recognition as the hair removal leader, European Wax Center unites waxing for all and healthy skin with their renowned 4 Steps to Gorgeous waxing process. European Wax Center Chandler - Ahwatukee continues to provide professional and affordable Brazilian waxing in Chandler, Phoenix, AZ for all.
To hear more about the Winter Wonder Smooth Special, guests can speak to the waxperts by calling (480) 598-1100 or dropping by European Wax Center Chandler - Ahwatukee in Casa Paloma at 7131 W Ray Rd #9, Chandler, AZ 85226.
About European Wax Center
European Wax Center was founded by siblings David Coba, Joshua Coba and Jessica Coba in 2004, and is now recognized as a leader in comfortable and healthy body waxing. The Cobas developed the ultimate wax experience that features the all natural COMFORT WAX™ developed in Paris and the 4 Steps to Gorgeous™ process -- Cleanse, Prepare, Wax, Rejuvenate. As well, features include a clean, professional environment, full-privacy Wax Suites, and exceptional service exclusively for EWC guests. Now, luxurious waxing can be incorporated into everyone's regular routine and skincare regime. European Wax Center enables everyone to feel pampered, beautiful and sexy. For more information about European Wax Center or to inquire about owning a franchise log onto waxcenter.com or like us on Facebook at http://www.facebook.com/EuropeanWax and twitter @EuropeanWax.