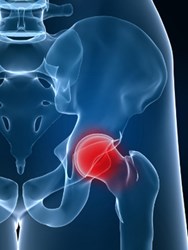 (PRWEB) December 27, 2013
The law firm McSweeney / Langevin recently filed a lawsuit on behalf of Minnesota resident Michael M. Johnson against defendant Biomet, Inc. alleging Biomet's M2a Magnum all metal hip device was defective. (MDL-2391)(3:13-cv-01193-RLM-CAN). There are currently roughly 900 Biomet Magnum M2a lawsuits pending as part of MDL-2391.
The law firm McSweeney / Langevin encourages individuals who may be suffering from a Biomet hip, or any type of all metal hip, to visit its website to learn more about recalls, side effects and possible claims or lawsuits for money damages.
About the personal injury law firm of McSweeney / Langevin
With the sole purpose of helping the injured, the personal injury law firm McSweeney / Langevin ensures victims and victims' families are adequately compensated for wage loss, medical expenses and pain and suffering. While most firms have you speak with an "investigator" or "case manager," McSweeney / Langevin connects people with one if its attorneys who will be handling your case. The firm handles personal injury cases related to dangerous/defective pharmaceutical drugs, dangerous/defective medical devices, and serious/catastrophic injury claims. McSweeney / Langevin handles all cases on a contingent fee basis. For more information, visit http://www.westrikeback.com or call 1-800-888-4425.