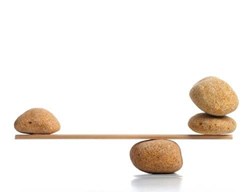 "I want people to walk out of our workshop empowered with new [mind-body] techniques that will make a difference in their lives and their ability to get pregnant," says Melissa Kelleher, LCSW.
(PRWEB) December 19, 2013
On January 12, 2014, from 12 – 5 p.m., Reproductive Medicine Associates of Connecticut (RMACT) is hosting a Mind-Body Workshop to introduce the mind-body connection to infertility patients and anyone struggling to get pregnant. Melissa Kelleher, LCSW, will kick off the day with a seminar about mind-body techniques and how they are relevant to infertility patients; then her colleagues from RMACT's Integrated Fertility and Wellness Program will lead an interactive peer support group, Fertile Yoga class and acupuncture demonstration.
"Throughout our day, we experience stress," says Kelleher. "Without an outlet or techniques that help us manage our stress, this can be a detriment to our bodies. Through techniques that connect our minds and our bodies, our physical and mental health can be improved. I want people to walk out of our workshop empowered with new techniques that will make a difference in their lives and their ability to get pregnant."
Stress can lead to several physical conditions, including high blood pressure, suppression of immune system, irritability, anxiety, depression, anger management issues, and possibly infertility. There have been several recent clinical studies about stress and its impact on fertility with varying results. RMACT physicians and staff encourage patients to improve their overall health – including stress management – because they have seen firsthand how this improves a patient's likelihood of successfully getting pregnant.
Kelleher works with couples and individuals at RMACT, giving them the tools to handle the emotional aspects of their fertility treatment. This Fall, she trained under Alice D. Domar, PhD, a pioneer in the application of mind-body medicine to men's and women's health issues. Kelleher earned her Masters in Social Work from New York University and she graduated cum laude from State University of New York at Albany. She has been working as a Master Level Social Worker (MSW) since 1997, and earned her LCSW from New York State in 2006 (when it was first offered) and from Connecticut in 2013.
RMACT's Mind-Body Workshop costs $125 per person or $200 per couple. For complete event details or to secure a spot, please go to http://www.rmact.com.
About Reproductive Medicine Associates of Connecticut (RMACT)
RMACT specializes in the treatment of infertility, including assisted reproductive technologies (ART) such as intrauterine insemination (IUI), in-vitro fertilization (IVF), and Comprehensive Chromosomal Screening (SelectCCS). RMACT, Fairfield County's largest fertility clinic and egg donation center, is one of 11 leading In Vitro Fertilization (IVF) centers nationwide chosen by In Vitro Sciences to participate in its Centers of Excellence program. RMACT has offices in Norwalk, Danbury, Stamford and Trumbull, and an affiliate New York fertility clinics serving Putnam and Dutchess counties. RMACT also offers infertility treatment financing and support services, such as nutrition counseling, massage therapy, psychological counseling, acupuncture and yoga, through RMACT's Integrated Fertility and Wellness Center.
The RMACT team includes lead physicians Drs. Mark P. Leondires, Spencer S. Richlin and Joshua M. Hurwitz, as well as fertility specialists Drs. Cynthia M. Murdock and Shaun C. Williams. All physicians are Board-Certified Reproductive Endocrinologists and are members of the American Society for Reproductive Medicine (ASRM), the Society for Assisted Reproductive Technology (SART) and the Fairfield County and Connecticut Medical Societies. Each has received numerous awards, and all five are Castle Connolly "Top Doctors." RMACT's IVF laboratory is accredited by the College of American Pathologists (CAP), and CLIA; other accreditations include the Accreditation Association for Ambulatory Health Care (AAAHC) and the American Institute for Ultrasound in Medicine (AIUM). For more information visit http://www.RMACT.com or find us on Facebook.