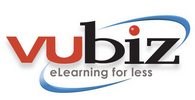 Los Angeles, CA and Toronto, ON (PRWEB) December 18, 2013
Vubiz, the award winning elearning company, had another record breaking year in 2013 with sales up over 20% from last year.
"Vubiz sales and new customers have almost doubled since 2009 with a growth in 2013 alone of 20% over 2012," explains President Jim Rapino.
Vubiz won two awards in 2013 for their elearning content: Best in Compliance Elearning from Elearning Media and Best Compliance Elearning from Brandon Hall. Compliance topics include Harassment Prevention, Workplace Violence, Health & Safety, Affirmative Action, Accessibility Training and Diversity courses. Along with compliance, Vubiz has an extensive online library of thousands of courses in a wide array of topics including business and management skills, health & safety, customer service and soft skills.
"Our sales team has worked diligently at making this year one of our best and we are looking forward to delivering another year of continued growth in 2014 while ensuring we keep our customer needs front and center," said Rapino.
Rapino says customer satisfaction drives the business, "A recent client survey shows that clients choose Vubiz for our great value: offering quality at unbeatable pricing and they stay with us because of our outstanding customer service."
Rapino said client growth and satisfaction reconfirms their strategy, "offering the best value in elearning keeps our customers coming back."
About Vubiz
Vubiz is an award-winning eLearning company with unbeatable pricing, quality online courses and outstanding customer service. We're experts at making online training effective at the very best price.