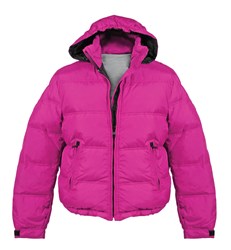 So many families can't afford to properly clothe their children and we are so proud to help.
Lakewood, NJ (PRWEB) December 18, 2013
As winter tightens its freezing grip on the country, many still find themselves without adequate protection for their children. Kars4Kids is trying to fix that with their Koats4Kids initiative.
Koats4Kids plans to distribute free kids coats with a simple online application. Anyone who needs a coat for their kids can apply online and, pending approval, a beautiful winter coat will be shipped for free to their address.
The Koats4Kids online initiative follows many successful coat distributions held over the years in a number of different locations including in Newark NJ with then Mayor Cory Booker, and recently for Sandy victims in Staten Island in partnership with the Stephen Siller Tunnel To Towers Foundation.
"We are so privileged to be in the position to help people on need this summer," said Kars4Kids spokesman Steven Weldler, "so many families can't afford to properly clothe their children and we are so proud to help."
Kars4Kids has thousands of coats in stock waiting to be shipped and they say the coats will be sent out on a first comes first serve basis.
Coats are for children only and come in both boys and girls styles. Sizes are 6, 8, 10, 12, 14, and 16. The online form can be filled out on the Kars4Kids website at kars4kids.org/coats.
Kars4Kids also plans on partnering with other organizations to make coats available to the people they help. More details will be announced in the near future.
About Kars4Kids
Kars4Kids is a non-profit organization that works to give back to the community through a variety of education, youth development, family outreach, and faith-based programs. It provides an array of services to children and families including educational programming, school placement, tuition assistance, mentorship programs, cultural activities, religious instruction, recreation and guidance counseling.