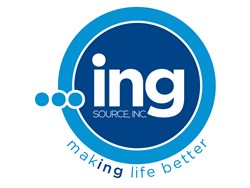 By splitting the globe into two halves, we were able to more efficiently handle the supply and demand without unnecessary time and expense.
Hickory, NC (PRWEB) December 20, 2013
Managing rapid growth is the kind of problem every business would like to face. In the case of ING Source, Inc., Hickory, North Carolina based inventor of the Orthosleeve family of products for orthopedic and vascular health, rapid growth has meant securing global manufacturing, packaging, shipping, and distribution for top-selling and award winning products that are less than two years old.
Originally, when the company's flagship product - the FS6 Compression Foot Sleeve - was first introduced, manufacturing was handled exclusively in Taiwan, packaging was handled in their Hickory facility, and distribution was covered by an ever-growing list of global distributors that obtained product from Hickory.
As sales of the FS6 passed the one million mark and additional products began being added to the Orthosleeve family, however, this process started to feel cumbersome, slow, and inefficient.
"We needed to develop a way to satisfy the growing demand for Orthosleeve products in many international markets, while keeping the cost at a level that pretty much anyone who wanted one could afford it," says Dave Higgins, CEO or ING Source Inc. and inventor of the patent pending Compression Zone Technology that sets Orthosleeve products apart from other products in the vascular support, compression, and sports health spaces.
Their two-phased solution went into effect earlier this year when Higgins partnered with business associates Barry Wright and Darren Alger, both foot care marketing experts in the UK, to form ING Source LTD, a separate entity that serves as exclusive licensee and distributor for all ING Source Inc. products in Europe, the Middle East, Asia, and Africa.
"By splitting the globe into two halves," Higgins said, "we were able to more efficiently handle the supply and demand without unnecessary time and expense spent shipping product back and forth to the home office."
Now, ING Source LTD handles shipping and packaging for all products produced in Taiwan that are to be distributed within their regions, and the Hickory facility handles the same for all product distributed in North and South America.
"We're really proud to say that phase two of this plan will bring all manufacturing of Orthosleeve products for North and South America right back here to North Carolina within the next few months," Higgins said, "and that should cement the plan, poising Orthosleeve to handle even greater growth in the future.
With new manufacturing facilities coming online in the next two months, and three new products to be released during that same period, ING Source Inc.'s Orthosleeve brand does appear ready for a strong 2014.