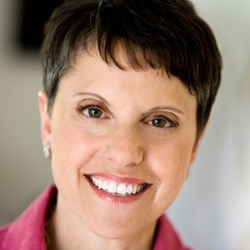 Typically, people visit Fit4Love because they're looking for dating advice to protect them from dating people who turn out to be completely wrong for them and...
Boulder, California (PRWEB) December 26, 2013
Do you find yourself in the same unfulfilling relationships over and over? Sheila Paxton, one of the national leading certified relationship coaches and the founder of Fit4Love.com - a site that helps people break bad dating habits and quickly identify a perfect match - proves the problem is most likely a "broken picker."
"Typically, people visit Fit4Love because they're looking for dating advice to protect them from dating people who turn out to be completely wrong for them," said Paxton, who created the Fit4Love community to help people find true love. "Our goal is to help people break stubborn destructive patterns, discover their own likes, dislikes and core values and then quickly identify whether a potential date has similar qualities."
One of the skills Fit4love.com teaches is to listen closely on first dates, Paxton said. "All too often, singles engage in fanciful daydreaming about a potential future together - what their children might look like - instead of focusing on the here and now and what's actually being said."
To do so, people must learn to ask specific qualifying questions on first dates, she believes. "Let's face it, people are on their best behavior on a first date, so being able to really listen and easily identify any red flags is a must," Paxton pointed out. "If too many of those flags are popping up - it's time to sprint in the other direction as fast as you can!"
Pamela, a 31-year-old corporate lawyer, learned the skill of active listening after a series of devastating breakups. "I couldn't understand why I kept making the same horrible choices in men, I kept thinking thoughts like why cant I find love," she noted. "After finding Fit4Love, I learned how to stop making those same mistakes over and over again. Now, when I do meet the right person, it won't be guesswork any longer - I'll know it!"
For Pamela, the first order of business was clearly defining her own core values, she explained. "I just wrote them all down on paper, and that really helped me to know my own heart. For example, honesty, spirituality and family are paramount to me. So, if I hear my date casually say, 'You know, I haven't spoken to my mom in 10 years' … the date is over as far as I'm concerned. I've also learned not to rush relationships, and to truly get to know somebody before becoming involved."
A staggeringly high percent of Paxton's clients are dissatisfied with their online dating experiences and just want to know how to find a relationship. She says "nearly 100% of the people we work with are fed up with online dating." Paxton continues: "The fact is that your past dating nightmares, whether they started online or offline, are probably not your fault. Most online dating websites make their money on the monthly fees they charge. If their customers found a perfect match in the first month, that dating site would lose any future fees. Our mission is to help people understand their own 'picker,' so they can stop making the same mistakes, and finally meet the love of their life."
For free dating advice and dating coaching on how to fix your picker, visit Sheila at http://Fit4Love.com/datingadvice.