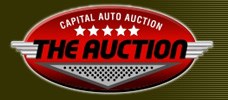 (PRWEB) December 18, 2013
Capital Auto Auction has sold thousands of vehicles from all makes, models, and manufacturers since establishing good faith in the Washington D.C. area in 1989. The company has constructed a 60,000 square foot facility located just a hop, skip, and a jump away from the nation's capital. The facility houses the largest variety of automobiles in the region. Auto auction, sales, and purchases are garnered from the knowledgeable staff available at the dealership. Providing services to as many consumers around the region is the goal of Capital Auto Auction. The company's web site has created such a buzz that they have spearheaded the opening of dealerships across the eastern seaboard. The Washington D.C. and Maryland car auction locations are about a fifteen minute drive apart for extra convenience and inventory options.
Capital Auto's innovative auto auction system provides a unique platform for salesmanship working in conjunction with many of the leading nonprofit charitable organizations. Capital Auto Auction is the one of the most recognizable auction clearing houses in the region for cars donated to several charitable organizations. This relationship provides consumers a discounted price point for auto sales options that are available for as low as $1,000. Capital Auto Auction also sells cars on consignment from private parties and dealers, government cars, and repossessions. The staff prides itself on helping each customer get the most qualified and fiscally responsible car on the market. This happens through their extensive research process provided on the company's web site.
Over the Internet, users can either learn about how to foster a sale of their own vehicle or look through a detailed list of auto manufactures and models. Every vehicle listed on the company's comprehensive web site includes information pertaining to starting bid price, bid increment, mileage, VIN number, and location of auction. The consumer is fully informed to the status of each vehicle. By calling the informative team at Capital Auto, users can learn more information about the nature of the auto auctions as well as, how to establish a sale of their own personal vehicle. The registration process on the Internet is quick, efficient, and most of all makes the car seller or buyer a number one priority.
Capital Auto provides everything from family mini-vans, to sports cars and even motorcycles to the local Maryland community. While some buyers may be hesitant to purchase a used car from an auction, Capital Auto focuses on high-quality, clean, and safe vehicles for the road most traveled.
Capital Auto Auction Washington D.C.
1905 Brentwood Road, NE
Washington, DC 20018
Phone: (202) 269-3361
Fax: (202) 529-4452
Capital Auto Auction Maryland
5001 Beech Road
Temple Hills, MD 20748
Phone: (301) 316-4980
Fax: (301) 316-4982
For more information visit, capitalautoauction.com.