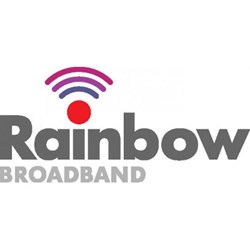 "If we don't have an Internet connection we don't do business -- we require 99.999% reliability." -- Jehv Gold, Owner, Manhattan Fruitier.
New York, NY (PRWEB) December 19, 2013
During the holiday season, e-commerce moves at a totally different rhythm. While Internet connectivity counts all year round for gift basket specialists like Manhattan Fruitier, having dependable high bandwidth and VoIP phones for Black Friday means everything.
Working out of a 15,000 square foot warehouse in Long Island City, Manhattan Fruitier relies on a 10 Mbps link from Rainbow Broadband to ensure that every order gets through. "We do 45% of our annual volume over two and a half weeks in December," says Jehv Gold, Owner of Manhattan Fruitier. "We're extremely busy in the run-up to Christmas, and all of our technology planning is built up around that period."
In business since 1987, Manhattan Fruitier has built up a loyal nationwide following for its unusually artful fruit baskets inspired by Dutch still-life paintings. But the company's constant growth destined it to outgrow the borough that it's named for, necessitating a move from Park Avenue to a significantly larger space in LIC.
Although their new location gave them plenty of room to expand, Manhattan Fruitier also discovered a major drawback when they arrived: a dated copper network infrastructure that strictly limited their Internet speed. Data rates in and out of their building were slow, and suffered from periodic outages as well.
Rainbow Broadband's Hybrid Fiber Microwave broadband network is what made Manhattan Fruitier's connection possible. A new carrier class network made specifically to service New York City, Rainbow Broadband's technology offers business customers more bandwidth and provides complete diversity from the aging copper network offered by the city's dominant telco.
"If we don't have an Internet connection we don't do business -- we require 99.999% reliability," Gold says. "In our Manhattan location we had several Internet outages due to cables getting flooded or cut during construction. We have a lot more confidence in Rainbow's visual point-to-point connection, which allows us to bypass those issues."
Rainbow Broadband's comprehensive IT offerings also include VoIP phones, which can be scaled up or down as needed. "We have about 10 lines all year round," Gold says, "but starting November 15th Rainbow increases us to 20 lines, then takes us back down to 10 again in January. That's a great accommodation that they make, since it means we only pay for the phone lines that we need at any given time."
That flexibility is representative of Rainbow's commitment to personalized customer service, which stands in marked contrast to what Manhattan Fruitier was used to receiving from the dominant telcos.
"Rainbow Broadband is a totally different experience and qualitatively better," Jehv Gold confirms. "We're trusting our business with their solution, so having a direct line to our salesperson and the technical team means a lot to us. In order to run our business, we need to stay connected 24/7 via email, the web, and phones. Rainbow Broadband is absolutely the best way for us to do that."
###