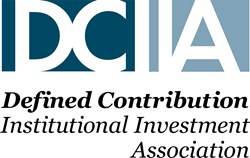 The thoughts and perspective contained in this paper are intended to be a first step in rethinking the way we approach retirement savings communication and education.
Washington, D.C. (PRWEB) December 19, 2013
How can plan sponsors do a better job of reaching employees, communicating the advantages of a DC plan or any employee benefits program? Knowing how employees think about their benefits and what triggers them to learn more is crucial to effective communication. Recognizing what vocabulary employees understand and how they organize their thinking is critically important.
Lew Minsky, DCIIA's Executive Director commented, "the thoughts and perspective contained in this paper are intended to be a first step in rethinking the way we approach retirement- savings communication and education." DCIIA hopes to encourage and facilitate a robust dialogue around ways we can work together to effectively communicate with, and educate, the millions of Americans who rely on defined contribution retirement savings plans to fund their retirement security. The following suggestions, when applied, can better engage participants and also create positive retirement savings outcomes.
1. The term "retirement" may not be a universally shared concept among plan participants. For example, do participants in your company view retirement as a full stop to employment, or do they favor a phased approach to retirement? A plan sponsor can add value in end-of-career employment decisions. Plan sponsors should consider a "whole of life" approach to benefits and employment pre-retirement counseling. Today, leading plan sponsors are using community-based programs to help connect pre-retirees to post-employment opportunities; they are adding phased retirement as an employment option, and post- retirement contracting and mentorship programs.
2. A plan's basic design and its framing can influence participant deferrals. Communicators should consider the intent of plan design and have a corresponding discussion of matching rates, investment options, savings rates and income planning in conjunction with other benefits.
3. Participants may need access to an investment advisor for help in left-brain decision-making.
Although this is the role of plan design, if such services also exist within the plan, the communicator can help guide participants towards a left-brain decision-making framework.
4. There will be opportunities to make retirement planning a "current" priority for participants. Communicators should strive to turn life's inflection points into occasions to convey appropriate benefits during that life event.
5. The effect of investment education on participants' behavior has proven to be limited. How can we best use valuable time and space in benefits materials to teach basic financial literacy? We propose that time and resources should be spent on the "ends" of retirement: enrolling participants into the plan; helping them target appropriate savings rates; and? directing them toward a left-brain decision-making framework. Thus the focus should be on financial over investment education.
When plan sponsors consider the above points and make relevant plan changes, retirement communications can be improved from the typical stand-alone brochure to a more modular and inflection-based design. Organizing benefits around life's inflection points can transform how sponsors and their service providers communicate with participants—ultimately moving toward whole-of-life benefits communications.
The Defined Contribution Institutional Investment Association (DCIIA) is a non-profit association dedicated to enhancing the retirement security of American workers. To do this, DCIIA fosters a dialogue among the leaders of the defined contribution community who are passionate about improving defined contribution plan design. DCIIA members include investment managers, consultants, law firms, record keepers, insurance companies, plan sponsors and others committed to the best interests of plan participants. For more information, contact http://www.dciia.org.