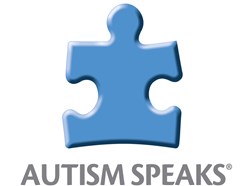 New York, NY (PRWEB) December 19, 2013
Autism Speaks, the world's leading autism and science advocacy organization, announced today that it has awarded more than $700,000 to 141 local organizations through its Chapter, Regional and Neighborhood Grants programs.
Projects funded by all three grants will expand existing programs to serve more individuals with autism spectrum disorder, and create new programs that demonstrate innovation in providing services to improve and enrich the lives of individuals with autism.
Autism Speaks' Chapter, Regional and Neighborhood Grants were made available to eligible service providers and organizations that serve the autism community. The grants are designed to promote and increase the field of local service providers to improve the lives of those affected by autism. Grant recipients were selected based on recommendations from each Autism Speaks Chapter and local Autism Speaks volunteers.
The recipients were awarded up to $5,000 addressing the areas of education, recreation and community activities, young adult/adult services, and technology. Funded programs include museum inclusion programs; iPads and SmartBoards for classrooms; mentoring programs with peers; training for Spanish speaking families; theatre programs; support groups and more.
"We are excited to support these extraordinary recipients through our Chapter, Regional and Neighborhood Grants, and were impressed by the proposals from applicants who continue to create unique and resourceful programs," said Lisa Goring, vice president of Family Services at Autism Speaks. "These programs are broadening the field of services across the country and benefiting individuals with autism in their own neighborhoods."
Chapter Grants, made possible through a contribution by Autism Speaks partner Toys"R"Us, were open to service providers and programs in all 11 Autism Speaks Chapters: the Carolinas, Chicagoland, Long Island, National Chapter Area, New England, New Jersey, Ohio, Southern California, South Florida, St. Louis area, and Western Pennsylvania. A total of 54 Chapter Grants were awarded.
Regional Grants, also made possible through a contribution by Toys"R"Us, were open to organizations and service providers from all regions outside of the 11 Autism Speaks Chapters and the states eligible for the Neighborhood Grants. A total of 21 Regional Grants were awarded.
Neighborhood Grants were made possible through Autism Speaks' partnership with Sprouts Farmers Markets, one of the largest and fastest growing natural foods retailers in the country. Eligible service providers located in the following states where Sprouts stores operate could apply: Arizona, California, Colorado, Oklahoma, Nevada, New Mexico, Texas and Utah. A total of 66 Neighborhood Grants were awarded.
All recipients of the 2013 Chapter, Regional and Neighborhood Grants can be found on autismspeaks.org, as well as a searchable online grant database. All applicants have also been added to the Autism Speaks Family Services Resource Guide, as the organization continues to connect families and service providers with resources in their communities. Applications for the 2014 Chapter, Neighborhood and Regional Grants will be open again next fall.
About Autism
Autism is a general term used to describe a group of complex developmental brain disorders – autism spectrum disorders – caused by a combination of genes and environmental influences. These disorders are characterized, in varying degrees, by communication difficulties, social and behavioral challenges, as well as repetitive behaviors. An estimated 1 in 88 children in the U.S. is on the autism spectrum – a 78 percent increase in six years that is only partly explained by improved diagnosis.
About Autism Speaks
Autism Speaks is the world's leading autism science and advocacy organization. It is dedicated to funding research into the causes, prevention, treatments and a cure for autism; increasing awareness of autism spectrum disorders; and advocating for the needs of individuals with autism and their families. Autism Speaks was founded in February 2005 by Suzanne and Bob Wright, the grandparents of a child with autism. Mr. Wright is the former vice chairman of General Electric and chief executive officer of NBC and NBC Universal. Since its inception, Autism Speaks has committed nearly $200 million to research and developing innovative resources for families. Each year Walk Now for Autism Speaks events are held in more than 100 cities across North America. On the global front, Autism Speaks has established partnerships in more than 40 countries on five continents to foster international research, services and awareness. To learn more about Autism Speaks, please visit http://www.autismspeaks.org.