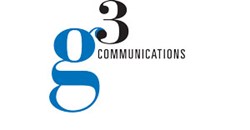 Hasbrouck Heights, NJ (PRWEB) December 20, 2013
Many companies make charitable donations during the holiday season, some take it to a new level. G3 Communications created its own shopping version of an 'Amazing Race' contest for its team during a recent company meeting, and Englewood, NJ-based West Side Infant Day Care Center came out the winner.
Recently named to Inc. Magazine's list of 5000 Fastest Growing Companies, G3 Communications funneled its young talent and energy to help a special group of local parents and children. The 'Amazing Shopping Race' kicked off with the company dividing into 5 teams with $500 each and a "wish list" for participants of West Side Day Care Center's "All Wrapped Up" program, providing gifts for families who do not have the resources to provide for their children during the holidays.
The Garden State Plaza served as the venue for the event and the format was simple: first complete team back to the starting point with everything on their list won the prize. G3 Communications presented its donation of $2,500 worth of gifts and will celebrate at the Day Care Center's annual Christmas party being held in December.
Andrew Gaffney, President of G3, shared the sentiment of his employees. "We are a hard-working, young company, proud of what we are accomplishing and grateful for what we have. We are honored to be able to help another group of individuals fighting for a better life for themselves and their families."
"Most of the parents in our program are in school and working part-time, just barely able to provide the necessities," says Darlene Serrano, Executive Director of the West Side Infant Day Care Center. "With the help of companies like G3 Communications, they are able to give their child a gift or a Christmas meal. We can't thank them enough for their generosity and kindness."
About G3 Communications
G3 Communications was founded in 2007 as a digital media firm specializing in B2B marketing. Since its formation, G3 has grown by focusing on providing customized content and lead generation programs for B2B marketers, increasing revenues and doubling its staff in 2012. The company was named a 2012 Emerging Business of the Year by NJ Biz Magazine and one of the 5000 fastest growing private companies by Inc. Magazine in 2013.
About West Side Infant Day Care Center
The West Side Infant and Teen Parent Program, a non-profit corporation, licensed in May 1985, was created to provide a quality day care/parent involvement service to infants and their young parents, assisting them in improving the quality of their family life.