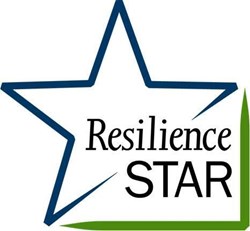 IBHS looks forward to the day when millions of homes around the country are built and retrofitted using resilient standards.
Tampa, FL (PRWEB) December 20, 2013
As many people focus on gift-giving during this holiday season, we are reminded that our greatest gifts are our families, friends and cherished memories. The U.S. Department of Homeland Security (DHS) recently announced a new pilot project, called Resilience STAR, to encourage the widespread creation of stronger, more resilient homes, families, and communities exposed to natural disasters, such as hurricanes.
DHS is currently accepting applications from builders, contractors, and homeowners to participate in the Home Pilot Project by retrofitting or building single-family homes along the Gulf and Atlantic Coasts. Apply by January 17, 2014, at: http://www.disastersafety.org/resilience-star.
Modeled after the very successful ENERGY STAR program, Resilience STAR will assign a range of stars to homes that meet specific resilience standards, much the same way ENERGY STAR assigns energy efficiency ratings to appliances. This public-private initiative will use the Insurance Institute for Business & Home Safety's (IBHS) FORTIFIED Home™ (hazard-specific retrofits and new construction) and FORTIFIED for Safer Living® (all-hazard, new construction) standards as the sole construction and building criteria.
"We are incredibly proud that the IBHS FORTIFIED durable construction practices are the first standards to be utilized by the Resilience STAR program. FORTIFIED homes greatly increase the 'self-defense' capabilities of new and existing houses. This means that that it is less likely that a home could be severely damaged or destroyed, that the family would be displaced for a long time, and that cherished, irreplaceable items would be lost to a storm," said Julie Rochman, president and CEO of IBHS.
While Resilience STAR plans to be open to all building types eventually, only single-family homes will be eligible for designation during this Pilot Project.
"IBHS looks forward to the day when millions of homes around the country are built and retrofitted using resilient standards," said Rochman. "Residents will be able to stay in their homes following catastrophes and make necessary repairs, as opposed to rebuilding the entire house. Businesses will return to normal operations quickly once a storm has passed. Both of these outcomes will help maintain the local tax base, and communities will no longer be rocked to the core when Mother Nature roars," Rochman stated.
# # #
About The Insurance Institute for Business & Home Safety (IBHS)
IBHS is an independent, nonprofit, scientific research and communications organization supported by the property insurance industry. The organization works to reduce the social and economic effects of natural disasters and other risks on residential and commercial property by conducting building science research and advocating improved construction, maintenance and preparedness practices.