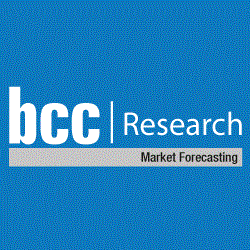 Wellesley, MA (PRWEB) December 20, 2013
Growing populations, increasing demand for water, and diminishing freshwater sources as a result of environmental degradation and drought have created shortages of water across the world. According to BCC Research (http://www.bccresearch.com), recent advances in membrane filtration and separation technologies have virtually revolutionized numerous industrial processes from biotechnology development to purification of municipal water supply.
During the past three decades, desalination systems have emerged as effective solutions for transforming saline, brackish, and contaminated water into useable and/or potable products. In recent years, technical improvements in membrane-based reverse osmosis desalination have increased energy efficiency of the desalination process and reduced RO operating costs. Experts estimate that advances in membrane technology and the development of energy recovery devices, coupled with the co-location of RO plants with power-generating facilities, have resulted in an 80% cost reduction for desalinated water.
Stringent government regulations, increasing environmental and sustainability concerns, relentless consumer demand, and the need to replace aging or outdated existing equipment will shape significant growth in this market for the foreseeable future.
BCC Research's Recent Membrane and Separation Technology technical market research reports focus on the full range of market segments, including, but not limited to, ballast water treatment processes, RO technologies, and membrane microfiltration, as well as solid-liquid separations, chemical treatment, and physical treatment. Membrane and separation technology companies and investors must understand current market developments in order to capture new opportunities in both domestic and international markets.
BCC Research's reports provide invaluable insights on how today's evolving markets are changing core business models in the membrane and separation technology industry.
Use BCC Research reports to:

Gain an overview of the global membrane and separation technology markets, including ballast water treatment, RO desalination technologies, and membrane microfiltration.
Analyze five-year market trends with data from 2012, estimates for 2013, and projections of compound annual growth rates for the period 2013 to 2018.
Evaluate industry trends and patent analyses of emerging products and technologies within this market.
Assess the impact of industry standards and governmental regulations on global markets.
Review comprehensive company profiles of the top industry players and their relative market shares.
Recently Published Reports:
MST061A - Ballast Water Treatment: Technologies and Global Markets
Shipping is used to move more than 80% of the world's commodities and transfers three to five billion metric tons of ballast water every year. Ballast water is essential to the safe and efficient operation of shipping, but also poses serious ecological, economic, and health threats due to the inadvertent transfer of invasive aquatic species. Ballast Water Treatment: Technologies and Global Markets provides an overview of the global market for ballast treatment technologies, including solid-liquid separations, chemical treatment, and physical treatment. An assessment of legislative measures and a discussion of pending International Maritime Organization regulations are also included. (November 2013)
MST052C - Seawater and Brackish Water Desalination
With desalination, brackish water and seawater represent a new and potentially unlimited supply of high-quality water. Seawater and Brackish Water Desalination provides an overview of the global market for seawater and brackish water desalination, including descriptions of various desalination methods, such as multistage flash distillation, multi-effect distillation, vapor compression, reverse osmosis, and nanofiltration. (July 2013)
MST028E - The Global Market for Membrane Microfiltration
Membrane filtration and separation technologies have undergone significant technological advances in recent decades. This progress has revolutionized numerous industrial processes from biotechnology development to purification of municipal water supply. The Global Market for Membrane Microfiltration provides an overview of the global market for MF membrane products, including modules, capsules, cartridges, and cassettes. This report presents an assessment of MF membrane products by major applications, including food and beverage processing, biopharmaceuticals manufacture, potable water production, wastewater treatment, industrial processes, and semiconductor fabrication. (July 2013)
MST049D - Major Reverse Osmosis System Components for Water Treatment: The Global Market
The earth's freshwater supply is fixed, while global water demand is growing. In recent years, reverse osmosis systems have emerged as an effective solution to transform saline, brackish, and contaminated water into a useable and/or potable product. Major Reverse Osmosis System Components for Water Treatment: The Global Market provides an overview of the global markets for RO system components, including pretreatment cartridges, pumps, pressure vessels/housings, RO membrane modules, and ancillary elements such as skids, valves, and gauges. A discussion of important technological trends, such as improved low-pressure membranes, large-diameter membranes, and non-fouling membranes is also included. (June 2013)