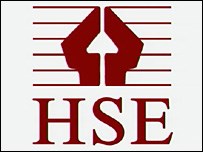 The injured young worker was put in serious danger and could have lost his left arm.
Bolton, UK (PRWEB UK) 27 December 2013
Reuse Collections Ltd was prosecuted by Wakefield Magistrates' Court, on Tuesday 17th December, after the Health and Safety Executive identified safety failings within their work practices. On the day of the incident, the victim - an 18-year-old worker, who has preferred to remain anonymous –was cleaning a machine used to separate glass from waste material. It is alleged that, while the machine was running, his left hand and arm was drawn between the belt and the rotating metal drum. (1) (2)
According to the HSE, the machine had allegedly been unguarded for a long period of time, putting several workers at risk of being exposed to dangerous moving parts. Moreover, the firm had no work system to ensure the machine was isolated, and safely locked, before any cleaning task was carried out. (1)
According to the press release, the teenager suffered a fractured arm; doctors needed bone from his hip and metal rods to rebuild his left arm.
Commenting on the news, Adriano D'Ambrosio, Executive at Asons Solicitors said:
"The injured young worker was put in serious danger and could have lost his left arm, because there was no safe method for cleaning the machine.
To have the machine's engine running was both dangerous and unnecessary. It is alleged that, rather than fitting a guard enclosing the moving parts of the machine, the firm relied on employees being careful to avoid contact with dangerous parts. This unacceptable procedure eventually led a teenager suffering a potentially life-changing injury." (1)
"Any personal injury compensation awarded as a result of this accident at work can't undo the damage caused. This accident could have been easily avoided, had the suggested health and safety improvements been implemented. In this case, they were not."
After the hearing, HSE Inspector Bradley Wigglesworth said:
"There is no excuse for companies to operate machinery without protecting employees and other workers from the dangerous parts. The requirement for guarding is well known and recognised across industry not least because the risks are obvious.
"Had the machine had adequate guarding and a safe system of work implemented to isolate the machine, the serious and painful injury to this young and inexperienced worker could have been avoided."
The West Yorkshire-based company was fined £5,000, and ordered to pay prosecution costs of £3,638, after admitting a breach of the Health and Safety at Work etc Act 1974. (1)
Asons Solicitors have a wealth of experience in dealing with machinery injuries cases, and have been exposed to a variety of working practices that endanger the health and safety of employees on a regular basis.
Asons Solicitors suggest, that if someone would like to learn more about the consequences of an accident at work, or if they would like to better understand the Personal Injury Claims process, that information is available at http://www.asons.co.uk, or via an expert helpline on 01204 521 133.
(1) HSE, 25th September 2013 http://www.hse.gov.uk/press/2013/rnn-em-23013.htm
(2) Wakefield Magistrates' Court -Case Reference S20134514
-ENDS-
About Asons Solicitors:
Asons Solicitors is a Bolton-based law practice that specialises in personal injury and industrial disease claims. Founded by brothers Imran Akram and Kamran Akram, Asons Solicitors has developed to become a young and dynamic law firm that delivers practical solutions to clients in times of difficulty. Their continued focus on their staff has seen them awarded with the Investors in People "Gold Award"; which is reflected in the professional and personable approach they take in working with clients. They strive to grow and to develop, and their supportiveness and attention to detail ensures that their clients use them time and again.
For further information contact:
Email: info(at)asons(dot)co.uk
Website: http://www.asons.co.uk