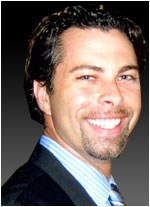 Mansfield, TX (PRWEB) December 26, 2013
Dr. Jeffrey Buske offers a comprehensive solution for gum disease patients who are looking for a dentist who treats gum disease and also offers the option for permanent dental implants in Mansfield, TX. Using a precision-based Laser Assisted New Attachment Procedure, Dr. Buske is able to pinpoint diseased gum tissue and remove it in less time and with less pain than some other types of gum disease treatment options. Because LANAP is so precise, gum disease patients do not need to worry about healthy gum tissue being accidentally targeted and removed.
Dental implants are emerging as a preferred method for replacing lost teeth because they are semi-permanent, adhere to the bone like natural teeth, and are very secure once fully integrated into the jawbone. Patients who have gum disease are advised to first seek treatment for their disease before receiving dental implants in Mansfield, TX. As an experienced dentist who treats gum disease, Dr. Buske recommends LANAP for patients who prefer a quick and precise gum disease treatment procedure in preparation for dental implants.
When gum disease causes the loss of a tooth, the jaw bone can become weaker in the area where the missing tooth once was. Teeth adjacent to the missing tooth can also move around over time because of the empty space that the missing tooth leaves in the mouth. To stop this from happening, it is necessary to schedule an appointment with a dentist who treats gum disease and also offers dental implants to keep the jawbone strong and prevent adjacent teeth from moving into the empty spaces.
To find out more about LANAP and dental implants in Mansfield, TX, visit Dr. Buske's website or call his office to set up an appointment.
About the Doctor
Mansfield Dental Center is a general practice offering personalized dental care for patients in Mansfield, TX. Dr. Jeff Buske received his DDS from Baylor College of Dentistry and is part of one percent of dental professionals providing the LANAP FDA cleared laser procedure for gum disease and periodontal treatment. Dr. Buske trained at the world-renowned Dawson Center for Advanced Dental Studies and is considered one of the world's top implantologists. To learn more about Mansfield Dental Center's services, please visit http://www.mansfieldtxdentalcenter.com and call (817) 405-3244.