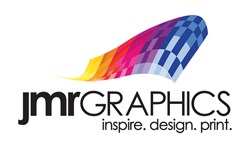 Central Islip, NY (PRWEB) December 30, 2013
JMR Graphics, a nationwide bus wraps manufacturer, comments on an article regarding the new interactive print ad for Motorola's Moto X smartphone.
In an article published by AdWeek on December 20th titled "Print Ad for Moto X Lets You Change the Phone's Color With the Push of a Button," the new interactive print ad from Motorola is discussed. The print ad features an image of the new Moto X smartphone. Beneath the phone are 11 colored circles that change the Moto X's photo to the selected color when pressed.
The ad will run in 150,000 issues of Wired magazine's January issue in New York and Chicago. The ad functions by using wafer-thin LEDs and batteries. The ad creates an interactive experience. By using the headline "designed by you," Motorola is not only giving the consumer the opportunity to customize the ad in the magazine, but also reminding the consumer of their ability to customize the new Moto X.
TJ Panell, a representative of JMR Graphics, a nationwide bus wraps manufacturer, says, "Motorola has made a very innovative advertisement for their product. Customer interaction is a great way to engage the consumer with your product and your brand. Also, the visual aspect of the ad is terrific. It is colorful and interesting, which will generate interest in both the ad and the product."
JMR Graphics is an award winning Nationwide 3M Certified Manufacturer of Graphics for over a quarter of a century. We specialize in branding companies through Fleet Graphics, Vehicle Wraps, Architectural Wall Graphics, Promotional Window Clings, Floor Graphics, Event Signage and much more. We offer a variety of 3M Graphics Films, which are specially designed for most surfaces that require a changeable, short and long-term application. Our exceptional "Turn Key Service" is backed with a 3M MCS Warranty to give you peace of mind when you need optimum performance for the intended life of your graphics. With our state-of-the-art, cutting-edge facility we inspire our clients by providing creative design, custom-printed graphics and handle a network of nationwide installers. JMR Graphics provides expert capabilities and capacities needed to meet any graphic challenge.