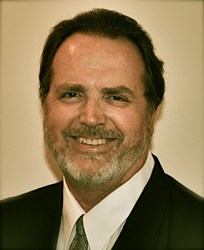 Chiropractic Care is a great choice in Columbus.
Columbus, GA (PRWEB) December 23, 2013
Columbus, GA chiropractor Gary Taylor has recently announced the release of a new chiropractic educational website.
Chiropractic is one of the largest natural healthcare options for people today. Today about 8% of the US population is using chiropractic care. This number is expected to grow in coming years as patients become more aware of the benefits of treatment.
When contacted at his office Columbus, GA chiropractor Gary Taylor D.C. said, "I've been in practice for over 25 years. In that time I've had a chance to help thousands of patients, and to this day I am always amazed at how well the body responds to natural care. Our team works hard to reach out to the people of Columbus in any way we can, and we feel that the internet is a great way to do that today."
Doctor Taylor went on to say, "It's unfortunate that so many people in our area have never experienced the benefits of chiropractic care. We find that when someone has not been to a chiropractor it's almost always because they don't have a full understanding of what we really do. They understand that a chiropractor can help back pain, but they don't realize that chiropractic is about much more than that. We hope our new website will be a place for people to learn much more about what we can really do for them."
It's clear that chiropractic is here to stay, and that it provides a great low cost service to people in a time where health care costs are rising every day. As it has been said many times "Knowledge is Power", and the more educated people become the better choices they make. The internet may be one of the best ways for more chiropractic information to reach the people that need help.
To learn more about the services offered at Advanced Wellness Chiropractic visit the website by clicking this link: http://www.drcgarytaylorchiropractor.com.