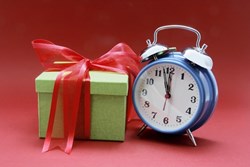 Happy Holidays From Psychics Foretell
Philadelphia, PA (PRWEB) December 23, 2013
Two weeks ago, PsychicsForetell.com's staff announced they were switching from their normal 24 hours of service to their holiday hours of operation. Now open from 8am - 1am EST, 7 days a week, the staff has appreciated the support from customers during this quick and temporary transition.
Foretell's staff will be taking Christmas morning off to spend with their loved ones. They will be opening lines up for callers from 2pm - 10pm EST this Wednesday for callers. The staff would like to remind callers that because of the holiday, psychics normal availability will be different.
Foretell would also like to welcome two new additions to the Foretell family. Ziggy, our wonderful new psychic adviser and new psychic Grace, who will be starting Friday, December 27th and a rep from the company said she tested very well and they are very excited about her.
Happy Holidays!