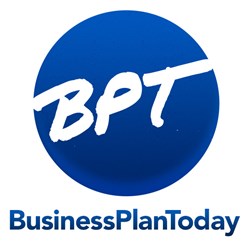 Business plans has historically been seen as a offline tool for fundraising. We believe there's a place for it in the new era of small business crowdfunding
San Francisco, CA (PRWEB) December 24, 2013
Launched a week before Christmas on a limited run basis, the website provides small business owners an easy and affordable way to create a professional business plan and secure funding. Plans start at $39.95/month and feature a free trial period. Professional business plan consulting firms, on the other hand, can cost from $5,000 to $40,000, according to Jim Casparie, CEO of The Venture Alliance.
According to Rebecca Grant at Venturebeat, the rising popularity of crowdfunding sites such as KickStarter.com and FundingCircle.com, which just raised $37 million to bring its peer-to-peer lending platform the U.S., means small business owners now have a host of funding options at their disposal. If you also throw in equity crowdfunding options vis-à-vis the Jobs Act of 2012 along with the rise in commercial lending through sites like Lendio.com, then the range of funding options now available online are unlike anything seen before it.
BusinessPlanToday.com's mission, therefore, is to provide small business owners not only an easy way to start planning their business, but to navigate the plethora of funding options and quickly secure capital. Edward Huang, Marketing Director at Initial 28 Inc. says, "Business plans has historically been seen as a offline tool for fundraising. We believe there's a place for it in the new era of small business crowdfunding."
About Initial 28 Inc.
Headquartered in Delaware with offices in San Francisco and Taipei, Taiwan, Initial 28 Inc. develops software applications that help small business owners solve difficult and complex problems. The company's flagship product is BusinessPlanToday.com. For additional information, please visit BusinessPlanToday.com.