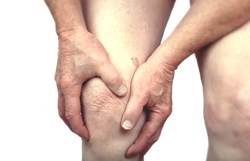 In children, vitamin D deficiency can lead to rickets. In adults, vitamin D deficiency causes osteomalacia a softening of the bones that results in bone pain & muscle weakness.
London (PRWEB UK) 27 December 2013
In children, vitamin D deficiency can lead to rickets. In adults, vitamin D deficiency causes osteomalacia, a softening of the bones associated with defective mineralization that results in bone pain, muscle weakness, and increased risk of bone deformation and fracture. Numerous studies have been conducted on the well-known medical condition that has been linked to a vitamin D deficiency and the health and fracture risk of human bone on the basis of low calcium intake and reduced bone density.
A collaboration of international researchers with Berkeley Lab's Advanced Light ALS, a DOE national user facility, demonstrated that vitamin D deficiency also reduces bone quality. "The assumption has been that the main problem with vitamin D deficiency is reduced mineralization for the creation of new bone mass, but we've shown that low levels of vitamin D also induces premature aging of existing bone," says Robert Ritchie, who holds joint appointments with Berkeley Lab's Materials Sciences Division and the University of California (UC) Berkeley's Materials Science and Engineering Department.1 The paper is titled "Vitamin D Deficiency Induces Early Signs of Aging in Human Bone, Increasing the Risk of Fracture." 2
In addition to being essential for maintaining bone health, newer evidence shows that vitamin D serves important roles in other organs and tissue, including the brain. Published in Free Radical Biology and Medicine, the UK study showed that middle-aged rats that were fed a diet low in vitamin D for several months developed free radical damage to the brain, and many different brain proteins were damaged as identified by redox proteomics. These rats also showed a significant decrease in cognitive performance on tests of learning and memory. 3
Additional findings, published online in the Proceedings of the National Academy of Sciences, offers new insight into the widely suspected benefits of vitamin D in people with MS. 4 The quest to understand the role of the nutrient began with the observation that the disease is more prevalent in regions of the world farthest from the equator where there is less sunshine, the main natural source of vitamin D.
"With this research, we learned vitamin D might be working not by altering the function of damaging immune cells but by preventing their journey into the brain," says study leader Anne R. Gocke, Ph.D., an assistant professor of neurology at the Johns Hopkins University School of Medicine. "If we are right, and we can exploit Mother Nature's natural protective mechanism, an approach like this could be as effective as and safer than existing drugs that treat MS."
With clinical trials on vitamin D supplementation ongoing, no one is certain whether vitamin D is actually essential to more than just calcium absorption, as was originally thought. But the one thing doctors all agree on is to ensure sufficient vitamin D intake, through outdoor exposure to the sun or through supplements, to avoid multiple tong-term health issues.
References
1. http://www.sciencedaily.com/releases/2013/07/130710155730.htm
2. http://stm.sciencemag.org/content/5/193/193ra88
3. http://www.sciencedirect.com/science/article/pii/S089158491300350X
4. http://www.pnas.org/content/early/2013/12/03/1306072110