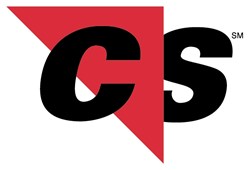 "I just want to say thank you for answering my prayers and Christmas wish for my friend Valerie. God has performed a miracle through you and have blessed her beyond what I ever imagined." ~ Kathy
Fort Worth, Texas (PRWEB) December 25, 2013
Christmas is a joyful time of year but it can also be stressful if plagued with financial hardships. In an effort to make a difference, CornerStone Staffing, a DFW based employment agency, granted a Christmas Wish to a special family in Denton. The family was nominated to receive the wish by a listener of the Christian radio station 94.9 KLTY.
This is the first year that CornerStone Staffing has participated in the 94.9 KLTY Christmas Wish program. CornerStone Staffing is always looking for ways to support the community through their core values of compassion, integrity, self discipline, and faith. So in October when Steve Smith, co-owner of CornerStone Staffing, approached the company's executive team with the idea of granting a Christmas Wish through KLTY, the idea was met with resounding support. D'Ann Anderson, Vice President of Operations for CornerStone Staffing, contacted KLTY to volunteer the company's support and a nominee was chosen for CornerStone Staffing.
Her name is Valerie and she is a single mother of 2 high school seniors, twin boys. Valerie recently found out that she needed surgery to remove a tumor. The surgery and time needed for recovery is going to prevent Valerie from working and earning an income to support her family. Christmas presents are not a priority this year, paying the rent and utilities are. Even though her boys are seniors this year, Valerie is concerned that they will not be able to enjoy the things most seniors look forward to: Senior Pictures, Class Rings, Prom, etc.
With this information in hand, CornerStone Staffing went to work to fulfill Valerie's Christmas Wish. CornerStone Staffing donated $5,000 to Valerie to assist her with rent and utilities while she is recovering from surgery.
CornerStone Staffing colleagues and Helping Hands (a non-profit organization started by CornerStone colleagues) donated $3,000 for Christmas presents and family needs.
CornerStone Staffing also contacted local businesses and organizations and coordinated a few more surprises for the rest of Valerie's family:

Tammy Graham, the owner of Locations Photography in Fort Worth, donated a Senior Photo Session for the sons, including pictures and graduation notices.
Josh Nelson, the AGM of Buffalo Wild Wings in Denton, donated a $100 Gift Card and agreed to host a Fund Raiser Night for the family.
Wylie Branch from Tuxedo Junction in Denton donated $400 in credit to use towards Prom tuxedos.
Lisa Olvera with A Style Limo & Sedan Service in Denton donated a limo ride to Prom for the boys.
Christine Dear with Denton Florist donated a gift certificate for 2 boutonnieres for Prom.
Emilee Speer, the Sales Manager from Bottlecap Alley in Keller, donated a $35 gift card for dinner one evening.
The North Texas Pet Food Panty donated 30 lbs of dog food, a new bed, treats, toys and a new collar and leash to Little T, the family dog.
All donations have been delivered to Valerie and her family except one... a new job for Valerie. When Valerie has been released by her doctor to return to work, CornerStone Staffing is committed to helping Valerie find a new job. Christmas Wishes can come true when you have faith.
To listen to the 94.9 KLTY radio broadcast of Valerie's Christmas Wish, visit http://www.cornerstonestaffing.com/media/cwish.mp3.
To learn more about CornerStone Staffing, visit http://www.cornerstonestaffing.com.
About CornerStone Staffing:
CornerStone Staffing has been servicing the Dallas-Fort Worth metroplex since 1991. CornerStone currently has 10 offices located in Fort Worth, Dallas, Arlington, Las Colinas, Addison, Hurst, Lewisville, Watauga and North Fort Worth. CornerStone specializes in servicing a wide variety of industries including Office Professional, Accounting, Mortgage, Call Center, Healthcare, IT, Engineering, and Manufacturing/Distribution.
Media Contact:
Debra Hill
817-428-8242 x.303
http://www.cornerstonestaffing.com