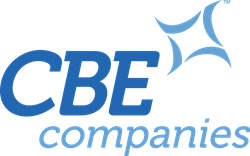 "When I see the collective impact that our employees made at the end of each year, it is proof to me that we have a culture that makes a difference in people's lives."
Cedar Falls, Iowa (PRWEB) December 26, 2013
CBE Companies, a business process outsourcing (BPO) company, announced another year of philanthropic initiatives by its employees through the CBE Cares program.
Generosity could be seen throughout 2013, as employees at CBE showed their pay-it-forward spirit in local communities through volunteer events, donations and raising funds. These initiatives were all part of the CBE Cares program, which is designed to create opportunity for employees to join together throughout the year in company-sponsored events that encourage collaboration to give back to the communities. The program benefits a variety of causes in CBE's communities of Cedar Falls and Waterloo, Iowa; Kansas City, Kansas; and Manila, Philippines.
"When I see the collective impact that our employees made at the end of each year, it is proof to me that we have a culture that makes a difference in people's lives," said Tom Penaluna, CEO and Chairman, "It shows our employees truly care about those around them in the community. Their involvement isn't mandatory, it's genuine. The employees' high level of commitment, graciousness and interest is simply a sign of doing the right thing and giving back."
In fact, CBE's culture of doing the right thing was showcased by ACA International's Collector Magazine in the cover story of the May 2013 issue. The article, entitled 'Doing the Right Thing', focused on organizations in the collection industry that make corporate philanthropy and volunteerism part of their culture, noting its impact on morale and a positive company image.
Several CBE Cares Campaigns Took Place in 2013
Each CBE Cares campaign is coordinated by employee committees and is made possible by the involvement of most staff. Throughout 2013, several major campaigns brought forth the employees' charitable spirit, including:
United Way
CBE's annual United Way campaign proved, yet again, to be a success. CBE's employee's contributed over $80,000 to local chapters throughout the month of October. Fundraising events included contests, auctions, food sales, raffles and more, creating fun and competitive ways for employees to make donations.
Pay It Forward
CBE held its fourth annual Pay it Forward campaign in July. Employees worked together in teams to select a cause and determine a plan for paying it forward. Efforts included raising funds for wounded veterans, volunteering time at a retirement center, the humane society, and food banks, and donating stuffed animals to a child protection center, the food bank, and the Boys and Girls club. As the Pay if Forward campaign came to a close, it was apparent that team effort created significant impact in the communities.
The Leader In Me
CBE continues its influence in the Cedar Valley area by providing the leadership and hundreds of thousands of investment dollars necessary to bring The Leader In Me program to every student in the metro area. Derived from Stephen Covey's 7 Habits of Highly Effective People, the program develops students to have the life skills and self-confidence needed to succeed as a leader in the 21st century.
Partners in Education
Again this year, CBE partnered with Lincoln Elementary School to assist in the funding of staff- and student-related needs throughout the year. In 2013, employees contributed over $5,000 through Partners in Education. Employees' contributions and additional company funds were used to purchase wish list items, student uniforms, adopt-a-family needs and more. In addition to monetary contributions, employees volunteered their time as mentors, at events, and in a pen pal program.
Jeans for Charity
CBE's Jeans for Charity initiative creates an opportunity for employees in each location to support a local, non-profit organization each month. Employees' contributions make them eligible to wear jeans at work, while funds generated are given to a local charity carefully selected by a committee at each office location. In 2013, over $57,000 was donated to 14 charities, including Honor Flight, Boys and Girls Club, Seeds of Hope, Children's Place, Community Linc, Northeast Iowa Food Bank and several others.
About CBE Companies
CBE Companies was formed in 2013 in an effort to expand in the marketplace and emerge as a BPO organization. Today, CBE Companies is the parent company of CBE Group, CBE Customer Solutions, and Argent Account Acquisitions.
The mission of CBE Companies is to make its customers better through a:

Focus on the deepest understanding of its customers' business
Innovative solutions that provide clear value in solving specific business challenges
Unique culture and investment in employee engagement
For more information, visit http://www.CBEcompanies.com.