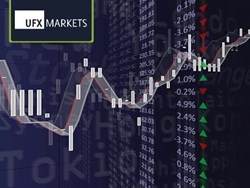 With technology changing so fast, no broker can get away with remaining stagnant
London, UK (PRWEB UK) 25 December 2013
As the New Year approaches, leading Forex broker UFXMarkets is examining the trends within the Forex Industry with high hopes of staying ahead in key areas.
"With technology changing so fast, no broker can get away with remaining stagnant," says Chris Judd, Chief Analyst at UFXMarkets. "How well we embrace progress can make a huge difference in our success and, more importantly, the success of our Traders in the market."
Some of the trends are related to technological trends of constant connectedness. Computing is no longer done from a designated desktop computer. Therefore, UFXMarkets has made sure that their platform is entirely web based and easily accessed from any device. They will soon be rolling out an Android app with an iOS version to follow. They are also facilitating Trader interaction through Facebook as well as a variety of Partner Programs.
Additionally, The Company has expanded globally, with the platform available in 15 different languages. Their assets are also international, with over 30 different currency pairs and over 60 total assets, with plans to continue their growth as Traders join the market from around the world.
About UFX Markets
Since its establishment in 2007, UFXMarkets has become one of the world's leading online Forex brokers and investment networks, specializing in trading commodities, currencies, CFDs and indices. A Cyprus Investment Firm licensed and regulated by CySEC and a member of the European Union Securities and Exchange Commission, UFXMarkets guides traders with a wealth of financial resources and a professional team of financial experts with a combined 50 years of Forex experience.
For more information about UFXMarkets, please visit http://www.UFXMarkets.com.