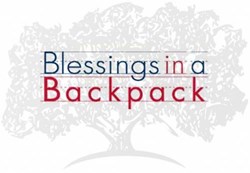 It's humbling how the simple act of recycling can make a difference for underfed children in our communities.
Atlanta, GA (PRWEB) December 26, 2013
Foundation Financial Group continues a year-long campaign to help the Blessings in a Backpack organization provide food to school children in need. So far, Foundation Financial employees across the nation have fed seven children for an entire school year by recycling.
"It's humbling how the simple act of recycling can make a difference for underfed children in our communities," said FFG Event Coordinator Megan Nau. "Blessings in a Backpack gives children a sense of security that comes from knowing they will have food to eat when they are hungry. Foundation Financial is honored to be part of helping students succeed."
By recycling aluminum cans in the break room, FFG employees are using environmentally responsible habits to feed schoolchildren. Every FFG office located in a city with a local Blessings in a Backpack chapter is participating in the initiative. Foundation Financial's Regional Sales Centers in Atlanta, Savannah, Jacksonville, and Rochester have contributed to the corporation's Blessings in a Backpack campaign. When the designated blue recycling bin is filled, a representative from Blessings comes by to collect the cans. One full bag generates about $6 for the cause.
Blessings in a Backpack sends home a backpack full of food for elementary schoolchildren who are enrolled in the federal Free and Reduced Price Meal Program. The food items are easy-to-prepare or ready-to-eat meals such as microwavable pasta, oatmeal, cereal bars, and dried fruit. Backpacks are sent home at the end of the week to ensure the children have something to eat over the weekend.
Over 20 million American children are considered to be at risk for hunger or malnourishment. Child development is impeded by hunger. Poor nutrition contributes to a weakened immune system, increased hospitalization, lowered IQ, reduced attention span, and lowered academic achievement.
Blessings in a Backpack currently feeds over 63,000 children in 583 schools across 45 states. Blessings also supplies food to hungry children in Canada, Columbia, and Haiti. The program is sustained through private sector funding and public partnership carried out in public schools.
Foundation Financial Group's contributions to Blessings in a Backpack will send meals home to children from the Atlanta Public School System (Atlanta, GA); Brunswick Public School System (Savannah, GA); Duval Public School System (Jacksonville, FL); and Greene Central School District (Rochester, NY).
About Foundation Financial Group
Foundation Financial Group is a multibillion dollar financial services corporation. FFG offers its customers Best in Class service through its Insurance, Retirement, and Mortgage Services. Named one of the fastest growing financial companies in the country by Inc. Magazine for the third year running, FFG has continued to grow its nationwide presence with over 100,000 new customers per year in 39 states. In addition to the value that Foundation Financial provides every customer, it is also dedicated to its communities and the people who live in them. Through a vast array of philanthropic endeavors, the company not only provides significant monetary donations but also fosters a workforce environment that encourages all team members to personally make a difference. Foundation Financial is committed to its strong focus on customer service and community investment as it continues to grow and compete with the largest financial institutions in the world.
Foundation Financial Group reviews all public relations inquiries. For additional information, interview and image requests, contact the Foundation Financial Group Public Relations Team.