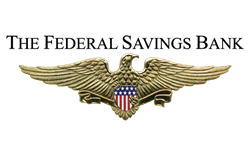 Chicago, IL (PRWEB) December 25, 2013
When it comes to the home loan process, applying for a low rate mortgage can take a while. To make sure your application is approved quickly and efficiently; The Federal Savings Bank offers prospective mortgage applicants the dos and don'ts of the process. In addition the lender explains changes that may occur soon to the home loan process.
Do:
Ask your loan officer questions
Don't be afraid to ask your loan officer questions about the terms of the home loan. When you are making a new home purchase, there are a lot of costs that will come up that buyers will have to pay for. Be sure to ask what other costs may be associated with a home loan, as well as finding out what you can afford. Speaking with a loan officer before you apply for a mortgage will help make sure that you can be approved faster.
Provide accurate and detailed information
When you apply for a loan, you will have to fill out pages of personal and financial information. To avoid delays or committing fraud, it is important to provide accurate information and be as detailed as possible. If you don't fill something out, it may take longer to process your application, as your loan officer may have to spend time trying to get the information from you.
Since the recession, loan applications have increased in size, as lenders want to collect more financial information to ensure that borrowers will be able to afford these mortgages. While this may seem off-putting to some borrowers, it is the best way to avoid getting a mortgage that could put homeowners at risk of falling into default or foreclosure.
Know the loan terms
It is crucial that you know the interest rate, length of the loan and the total balance of the loan before you sign anything. Knowing all these terms will help you understand how much you will have to pay per month on your mortgage.
Don't:
Lie on your application
One of the biggest mistakes a borrower can make is lying on their application. While risk assessment standards have gotten stricter over the years, lying on your application could result in getting a loan that you cannot afford. Some borrowers will lie about how much income they receive or not report any other financial assets they have. Lying or not reporting all financial information could also result in more serious consequences including fraud.
Start a loan process when you won't be available
Home loan processes take time and it is best for a lender if you are available while your application is under review. If you apply for a home loan and then leave the country for a few weeks, your loan could take a lot longer to approve. Sometimes lenders will need to get crucial information from you. If you aren't available, they might not be able to finish the process. To ensure that your application is completed as quickly as possible, be sure that you are reachable through phone or email immediately following.
The Federal Savings Bank reminds reader's that getting approved for a home loan as quick as possible is important due to the rising trend of mortgage rates. Just today, December 24th, mortgage rates reached a 3-month high according to MortgageNewsDaily.com.
Make major financial changes
Lenders will be looking at your financial records when approving loans. Any major changes could result in delays for processing times. When you apply for a loan, do not change jobs, cancel or open credit cards or make any huge purchases. If you have credit card debt, it is best to wait to buy more expensive items, as big changes in you balance can disrupt what a lender sees. Canceling credit cards also won't help in terms of your credit rating. Canceling cards can also affect the ratio of debt to available credit and you may find yourself unqualified. In general, it is best to keep your finances at about the same level after you apply for a loan.
Contact the Federal Savings Bank, a veteran owned bank, to find out more about affordable mortgage options.