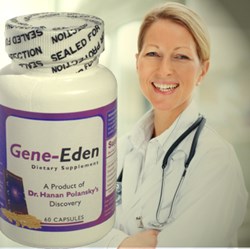 Perhaps, instead of constantly chanting the mantra 'Gardasil is safe', the CDC and FDA should be investigating and looking further into the findings of researchers like Dr. Lee. – Mike Evans, polyDNA
Rochester, NY (PRWEB) December 27, 2013
polyDNA has learned that a total of 743,360 vials of the HPV vaccine, Gardasil have been recalled by Merck Pharmaceuticals because a small number of the vials may contain glass particles (1). polyDNA believes Merck's recall is appropriate since the glass fragments are "small enough to go through a needle (1)," and may have entered the vaccine when something broke during the manufacturing process.
"People who may have received a contaminated vaccine do not need to worry, according to CDC. They may have a mild reaction like redness or swelling at the injection site, but nothing else more worrisome. The CDC does not think any delayed side effects will occur (1)."
polyDNA sees a similarity between the CDC's reaction to the glass contamination and the FDA's reaction to the vaccine's contamination with foreign DNA. Just as the CDC downplayed any danger associated with glass fragments, the FDA downplayed any danger associated with the presence of foreign DNA (2).
The FDA says on its website in a page last updated on October 21, 2011 that "Since the early development of Gardasil, FDA and the manufacturer (Merck and Co., Inc.) have known that after purification of the vaccine, small quantities of residual recombinant HPV L1-specific DNA fragments remain in the vaccine. … The presence of DNA fragments is expected in Gardasil … these are not contaminants … The presence of these DNA fragments is expected, is not a risk to vaccine recipients, and is not a safety factor (2)."
Note the FDA's claim that foreign DNA does not pose a risk.
Yet, the peer reviewed journal Advances in Bioscience and Biotechnology published a case report on November 26, 2012 that described a teenage girl who died after receiving the Gardasil vaccine (3). Sin Hang Lee with the Milford Molecular Laboratory in Connecticut confirmed the presence of HPV-16 L1 gene DNA in the girl's postmortem blood and spleen tissue, and wrote "The significance of these HPV DNA fragments of a vaccine origin found in post-mortem materials is not clear and warrants further investigation (3)."
Dr. Lee suggested that the presence of HPV DNA fragments of vaccine origin provoke an exaggerated immune response. This is important to realize since the rate of anaphylaxis (a serious allergic reaction that may cause death) in girls receiving Gardasil is reportedly five to 20 times higher than any other school-based vaccination program. As an article published on Medscape noted "…researchers report that the rate of anaphylaxis after administration of the human papilloma virus (HPV) vaccine Gardasil (Merck), appears to be significantly higher than that reported for other vaccines administered in similar school-based programs." The article was published on September 3, 2008 (4).
In addition, As of May 13, 2013, the Vaccine Adverse Event Reporting System (VAERS) had received 29,686 reports of adverse events following HPV vaccinations, including 136 reports of death, as well as 922 reports of disability, and 550 life-threatening adverse events, according to Medalerts.org, as of May 13, 2013. The information was accessed July 10. 9, 2013 (5)
The FDA and Merck admit that Gardasil contains foreign DNA fragments. However, the FDA asserts that these foreign DNA fragments "are not contaminants" and that they pose no risk to vaccine recipients like the glass shards discussed above.
"Clearly, there is evidence that Gardasil does, in fact, have HPV DNA fragments. Perhaps instead of constantly chanting the mantra 'Gardasil is safe', the CDC and FDA should be investigating and looking further into the findings of researchers like Dr. Lee." – Mike Evans, polyDNA
People with infected with the latent HPV virus can ask their doctors about Gene-Eden-VIR, or they can go online to learn more. Gene-Eden-VIR is a safe, natural product that was proven to reduce HPV symptoms in a clinical study published in the peer reviewed, medical journal Pharmacology & Pharmacy, in a special edition on Advances in Antiviral Drugs on August 12, 2013.
The study showed that Gene-Eden-VIR reduced HPV symptoms and was safe and effective (6). "Up to 70% of those studied reported a decrease in viral symptoms (6)."
Each ingredient of Gene-Eden-VIR was chosen through a scientific approach. Scientists scanned thousands of scientific and medical papers published in various medical and scientific journals around the world to identify the safest, most effective natural ingredients that target the latent form of herpes (6).
Doctors can view the paper on Gene-Eden-VIR
here: http://gene-eden-kill-virus.com/PP_Gene-Eden-VIR-is-Antiviral.pdf
To learn more about Gene-Eden-VIR and HPV, visit http://gene-eden-kill-virus.com/HPV-Remedy.php. All orders of Gene-Eden-VIR are completely confidential, and no information is shared or sold to any third party. Privacy is assured.
Reference:
(1) HPV vaccine Gardasil voluntarily recalled due to glass shards in some vials. Published on December 23, 2013.
http://www.cbsnews.com/news/hpv-vaccine-gardasil-voluntarily-recalled-due-to-glass-shards-in-some-vials/
(2) FDA Information on Gardasil – Presence of DNA Fragments Expected, No Safety Risk. Last updated on October 21, 2011.
http://www.fda.gov/BiologicsBloodVaccines/Vaccines/ApprovedProducts/ucm276859.htm
(3) Detection of human papillomavirus L1 gene DNA fragments in postmortem blood and spleen after Gardasil® vaccination—A case report. Published on November 26, 2012.
http://file.scirp.org/Html/17-7300444_25840.htm
(4) Rate of Anaphylaxis After HPV Vaccine Higher Than Other Vaccines, Australians Report. Published on September 23, 2008.
http://www.medscape.com/viewarticle/580017
(5) MedAlerts.org. HPV vaccine adverse event report to VAERS as of May 13, 2013. Accessed July 10. 9, 2013.
(6) Gene-Eden-VIR Is Antiviral: Results of a Post Marketing Clinical Study. Published on August 12, 2013.
http://gene-eden-kill-virus.com/PP_Gene-Eden-VIR-is-Antiviral.pdf
polyDNA is a biotechnology company that develops dietary supplements using the unique scientific method developed by Dr. Hanan Polansky, which is based on Computer Intuition.
In addition to his unique scientific method, Dr. Polansky published the highly acclaimed scientific discovery, called Microcompetition with Foreign DNA. The discovery explains how foreign DNA fragments, and specifically, DNA of latent viruses, cause most major diseases.
polyDNA developed Gene-Eden-VIR , an antiviral natural remedy that helps the immune system kill latent viruses.