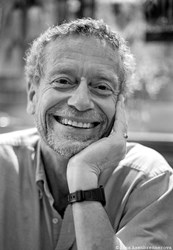 The Scholarship Program is a wonderful way for us to foster growth in the field.
London, England (PRWEB) December 30, 2013
Dr. Erik Peper, president of the Biofeedback Federation of Europe, has just announced a new scholarship program that will allow twenty-five students in the medical, psychology and physical therapy fields to apply for a fee waiver scholarship to take part in the Scientific Program of the BFE Annual Meeting. "The scholarship program is a wonderful way for us to foster growth in the field. Thanks to the support of European and North American device manufacturers, especially Thought Technology in Canada, we are able to help a record number of 25 students attend this year's conference in Venice", said BFE Program Director, Mark Schwartz. "There are already students from Italy, Portugal and the United States attending and we hope to welcome more from other parts of the world." The meeting will take place in Venice Italy, from February 11-15, 2014 at the Instituto Universitario Salesiano Venezia (IUSVE).
The BFE Annual Meeting is an interdisciplinary biofeedback conference designed to nurture communication and education between specialists from different disciplines. Experts from neurofeedback, biofeedback, psychology, medicine, physical therapy, education and other disciplines come together to share and learn. The Scientific Program includes tracks in both English and Italian. The English program will feature talks on a variety of topics from Concussion (Drs. Lynda and Michael Thompson) and Traumatic Brain Injury (TBI) (Jay Gunkelmann, QEEGD) to muscle rehabilitation (Dr. Gabriel Sella, MD, Annette Booiman, PT), addictions (Barbara Santini, Ph.D) and pain (Dr. Erik Peper). The Italian track chaired by Prof. Nicola Giacopini and Dr. Giuseppe Sacco will include presentations on mental health, pelvic floor health, chronic pain and cognitive rehabilitation, stress, autism and ADHD.
The 5-day conference also includes a workshop program with presentations by Dr. Stephen Porges (The Polyvagal Theory: Neural Mechanisms Mediating Social Behavior, Emotional Regulation and Health), Dr. Lindsay Thornton (Psychophysiology and Athletes) and Dr. Inna Khazan (Mindfulness and Acceptance Approach to Biofeedback).
About the Biofeedback Federation of Europe
The Biofeedback Federation of Europe (BFE) is community interest company in the UK leading the way to share knowledge in the field of biofeedback. Through its "Learn From the Best" program, it offers a variety of webinars, online classes, courses, software and workshops with applications in healthcare, mental health, optimal performance and sport. Content is developed independently by International Research & Education Project teams. For more information, visit the BFE Online Shop.
Contact: Carol Meyers
BFE Education Manager
education(at)bfe(dot)org